I think it's safe to say that writing was on the wall for some time, with promises not delivered, delayed updates, less than stellar reviews.  Looks like Sword Coast Legends Developer has shut it's doors.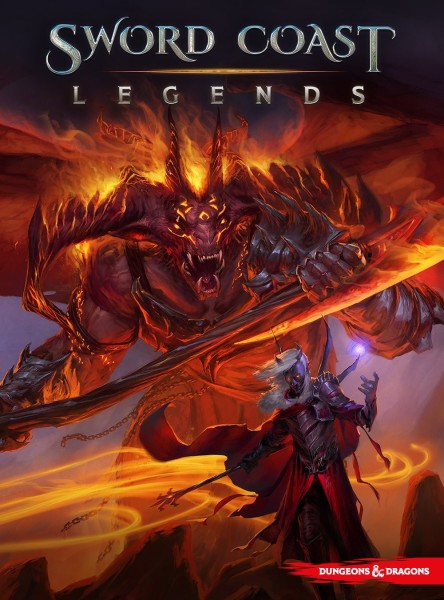 The word broke first from one of the Art directors via twitter
n-Space has closed. My statement – https://t.co/HaV3mv9ihI pic.twitter.com/uwaNpOft1u

— Ben Leary (@Polygoblin) March 29, 2016
Publisher Digital Extremes Commented on this as well, to make it "official"
"We are deeply saddened by the closing of n-Space. Staying alive as a mid-sized independent developer in the games industry is no small feat. Their passion for creating games never faltered and their dedicated team has ended on the high note of completing the console version of Sword Coast Legends. We are working hard with them to realize as much as we can for their team during this difficult time and encourage players to keep an eye on the official website for more details on the launch of Sword Coast Legends on Xbox One and PlayStation 4."
Over on the official SCL forums community manager Ash Sevilla posted this goodbye post
There is no easy way to put this, but today was my last day at n-Space. I went ahead and turned over my "keys" to the various social channels, so after tonight I won't be the individual running them.
Where to begin?

I'll suppose start off by giving a sincere thanks to everyone in the SCL community. Your passion for SCL (even if you hated it) really did push the team to make the game better and I was proud to advocate on your behalf. As someone who has been playing and loving D&D his entire life, being the CM for a D&D game was a dream come true and I really will miss reading through the various forums and threads here on a daily basis.

As for what is going on with n-Space, I'm afraid that really isn't my story to tell, but I'm sure info will come to light soon enough. I honestly don't know the status of SCL on console or Rage of Demons at this time. We'll all have to wait and see together.
I have reached out to both n-Space and Digital Extremes for any official word on the status of Community Pack 3 and the Rage Of Demons DLC.
I hope that every effected can find work again soon, with the sate of the economy right now, it's scary not having a paycheck coming in.