If you want to take your Curse Of Strahd game to the next level, you need the Tarokka Deck. Gale Force 9 Have announced the deck will start shipping this week
The mists have parted! Tarokka Decks arrived in our US warehouse & will ship this week! pic.twitter.com/mMtY4dMszp

— Gale Force Nine (@GaleForceNine) March 28, 2016
The 54-card Tarokka deck is illustrated by Chuck Lukacs in black and white. The product is designed to feel like a real gypsy Tarot deck, and is produced in playing card-size on textured stock with a matte finish.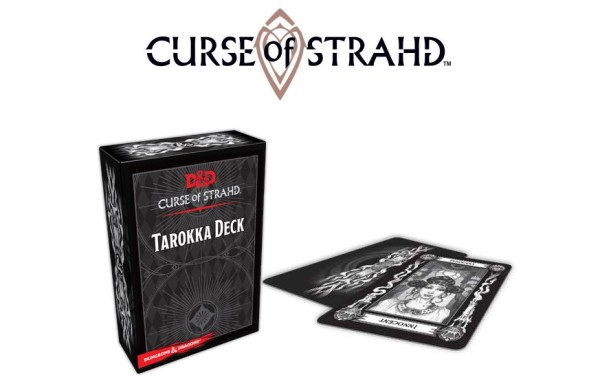 The deck can be used by Dungeonmasters to help randomize D&D adventures through Barovia, or used by itself to play the Prophet's Gambit card game for 3 – 5 players (rules included).
The MSRP is $10.00. And can be found on the Gale Force 9 Web Store
Gale Force Nine also plans to produce a deluxe full-size premium version at a later date.