Tabletopia is now in Early Access on steam. Tabletopia was a successful kickstarter that brought the "Virtual Tabletop" to Mac/PC and Coming To iOs/Andriod this fall.
It will allow you to play over 200 board games via a virtual tabletop.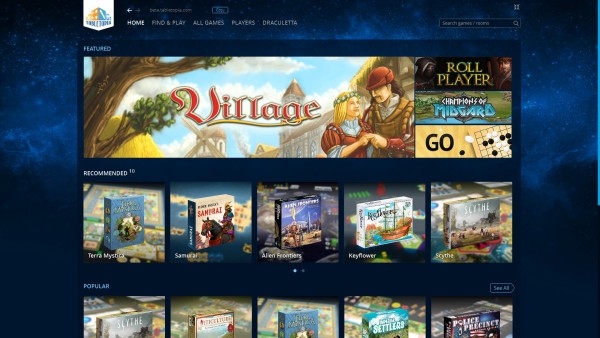 Steam early access will give you access to over 206 games (as of this writing)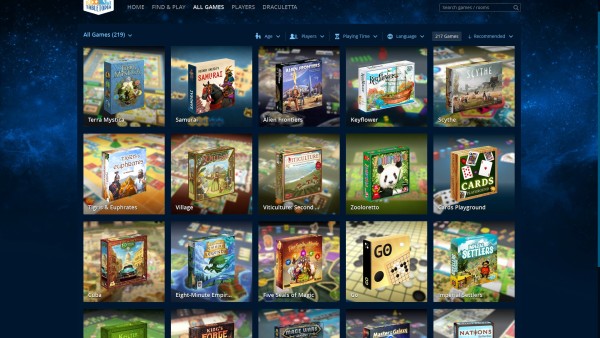 I love the fact that they have the games categorized. You can sort games by age requirements with games ranging from as young as three years of age and up, the number of players required to play a game, the time requirements. This makes finding a game fast and easy.
And speaking of finding a game there is a feature called  'Find & Play.' This will allows you to see which games other people are waiting to play and how many more people are required before you can play the game. This should  make games quickly accessible if you're not too set on playing a specific game especially for those of you that have no one on your steam friends list that has the program.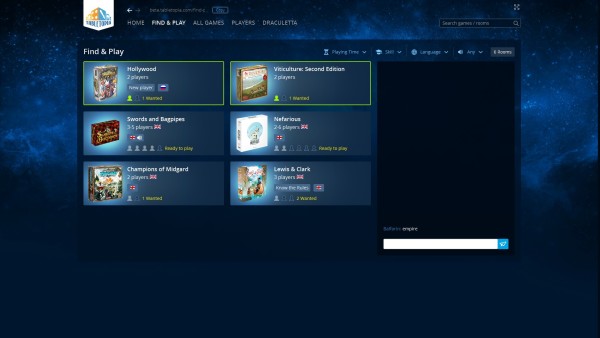 Before you play a new game the game must download the required files for that specific game. Which I think is a nice touch. As you wont have to download gigs of data for games that you will never play. Of course, those on slower connections might find this a slight annoyance, but overall I think this is the a fine way to handle to it.
As with most of the other Virtual tabletop software's, you will need to know the rules once you get in a game. This is common place. I did not find any of the game that had a "teach me how to play mode" so that is something to keep in mind.
This is Early Access, and they have stated it will be that until summer. After that they will operate under a subscription model. You will have a "free option"  this model will give you access to all of the games without the ability to play with the game's expansion sets. The premium model comes with the ability to play with all expansion sets. Buying into the Early Access version will award you with one month of gold premium subscription when the game is released to retail.
My final thoughts are this, this is a great way to play board games with friends, or even make some new ones by sitting around the virtual table. I am really enjoying my time with it, and plan to check out more games that I have never played. This is a great way to discover new games
Graphics are top notch, you really do feel as if you are sitting at a table in front of the board game of your choice.
You can find more information on the official page
You can jump in on the steam early access for $9.99 as well. I hope to see you sitting at the "table" soon!
If you would like to see a full list of the game that supported, head over to Board Game geek for a list.
*Special thanks to tabletopia folks for providing a press review steam key*