We are joined by community manager Cordovan this week. We talk about the lag, and take questions from the chat. We also find out that we are not up to date on our board game playing as we thought.
Audio Only Listen And Download Link
Podcast: Play in new window | Download (101.9MB)
YouTube Version
Show Notes
Game News
Downtime Notice: 8:00 AM – 11:00 AM Eastern Thursday, April 14thlatest on lag and game performance improvements
Anniversary End Date Tuesday April 19th, 2016
Store Sales
Free Sample Of The Week April 15th – 21st Bell of Opening Use Coupon Code V4PBYM8Janjz9 1/Account
25 % OFF
Select Adventure Packs
Quest XP Elixirs
DDO Players News
DDO Players Screenshot Of The Week #48
Find The Podcast On Google Play Music
From The Dungeon
Curse Of Strahd Collector's series Minis From Gale Force 9
Total War: WARHAMMER – Welcome to the Old World Trailer
On The Table Top
Origins Awards Nominees Announced
Cryptozoic Kickstarts Ghostbusters II Board Game
Week in DDO
Drac Week
Cannith
Rogue Lvl 4 (With Pineleaf)
Steam Tunnels
Sacred Helm
Blockade
Caverns of Shaagh
The Halls of Shan-to-Kor
Argonnessen
Ranger Lvl 4 (Started)
Created Character I'm ONLY going to do Wilderness Areas
Wayfinder
Ranger Lvl 7
Tried to play.. Was a lag fest 🙂
Thelanis
Ranger Lvl 7
Created char to take advantage of the bow from the Anniversary Event, and to have a char on Thelanis!
Harbor
An Explosive Situation
Arachnophobia
Durk's' Got A Secret *Elite*
Garrison's Missing Pack *Elite*
Home Sweet Sewer
Information IS key *Elite*
Recovering The Lost Tomb *Elite*
Protect Baudry's Interests *Elite*
Stop Hazadill's Shipment *Elite*
Retrieve The Stolen Goods *Elite*
Neverwinter
Scourge Warlock LVL 50
The Chasm
Fantasy Grounds
Friend and his 2 boys started creating chars for a Harried In Hillsfar we are going to run when we are not going Curse Of Strahd Tabletop
Tabletop Simulator
Pineleaf Week
Gnome warlock Level 4-5
The Harbor
The Miller's Debt
An Explosive Situation
Home Sweet Sewer (had to do it twice as two pieces I have had reflects).
Arachnophobia
Steam Tunnels
Sacred Helm
Blockade
Caverns of Shaagh
The Halls of Shan-to-Kor
Warlock (Human) – Level 7
Temple of Elemental Evil
Part 1: Completed Part 1 – more challenging than last time but I got through
This is my first solo completion on normal setting (note: I did have a cleric hireling)
Board Games
Talisman game with Branick and Teriadwyn from LOTRO Academy
Cordovan Week
Mark Of Death Raid With Halfling Commandos
Board Games
Donations
We currently have 25 supporters on Patreon. If you would like help support DDO Players, simply go to the donation page where you can support The Players Alliance on Patreon.  There you will find rewards including a mention on the podcast of your choice, or even guest for an episode on DDO Players News.
Feedback
iTunes Reviews
This week we did not receive any reviews but would love your support!
Featured Comments
The cleric from the party on DDO Players News Episode 78 – Drac Vs The RNG
Drac, your hatred of the cleric is always amusing! I did notice that your pregen characters for that adventure…
Livmo on Kings Road to publish official Dungeons and Dragons Book and Coloring Book
Back in the day we had this one, Thanks for sharing!!! I can't wait.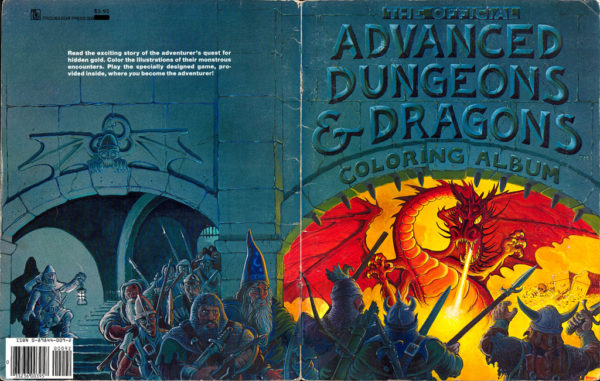 Emails
This week we have no emails.
Contact Us
Email us!
podcast@ddoplayers.com
Follow us on Twitter!
The Players Alliance @PlayersAlly
DDO Players @DDOPlayers
Draculetta @Draculetta_72
Pineleaf @PineleafNeedles
Join Our Steam Group!
Follow Our Guest
Personal twitter – @jerrysnook
Final Thoughts
The Players Alliance LIVE Shows
Mondays at 8:30 p.m. Eastern – DDO Players News
Every other Thursday at 9 p.m. Eastern – XP Quest
Saturdays at 8:30 p.m. Eastern – LOTRO Players News
Every other Saturday after LPN – Tales of the Free Folk
Last Friday of each month at 8:30 p.m. Eastern – LOTRO Academy: After School
Join Us For Our Live Shows! ddoplayers.com/live/