Awhile back we told you, Evil Dead 2 Board Game was coming to Kickstarter. They day is here..
Evil Dead 2: The Official Board Game is a tile and miniature based survival horror game for 2-6 Players based on the classic movie.

The officially licensed Evil Dead 2 Board Game is the tabletop experience Evil Dead 2 fans have been dying for–featuring at least 8 custom figures with art depicting the terrifying and iconic characters, monsters, and locales from the cult classic film. 2-6 players will work together in 60–90 minute sessions to gather pages of the Ex-Mortis while trying to survive demon attacks, supernatural events, and avoid turning into evil deadites themselves.
$60 dollars will get you the standard version of the game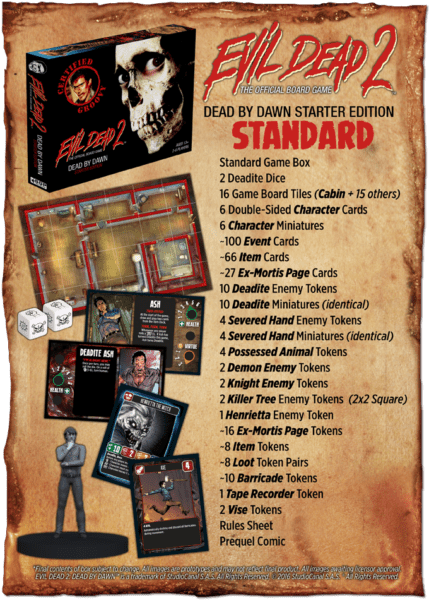 Or you can opt for the $80 Deluxe Version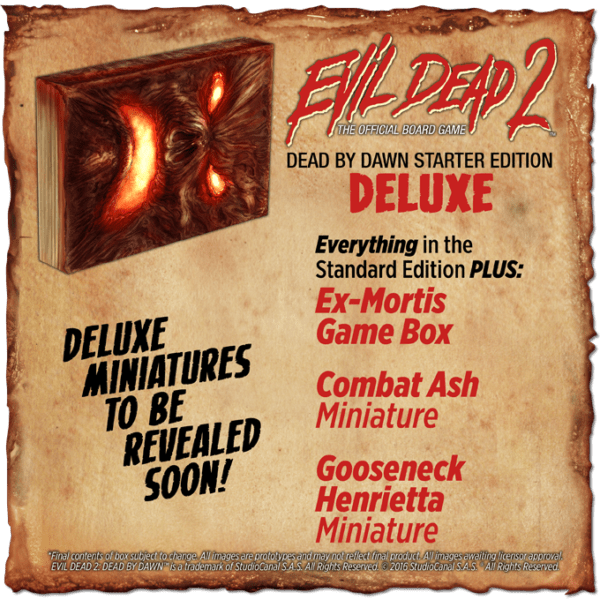 As I predicted the game funded within hours of the kickstarter launch, so they are working on streatch goals, so it's a good time to jump in. Head over the KICKSTARTER Page and pledge today
The campaign has 33 days left (As of this posting) so you have time