Our friends over at Rather Dashing games have laid out the plans for there upcoming releases.
Element
An challenging strategy game. The elements – fire, water, earth and wind – combined with the ability to have two to four players ensure that no two games play the same.
Understanding the subtle yet powerful nature of the four elements is critical to surrounding your opponent and claiming victory. Each element has unique properties players use to block an opponent's movement. Feed walls of flames, move raging rivers, raise impenetrable mountain ranges and even bend wind to your command.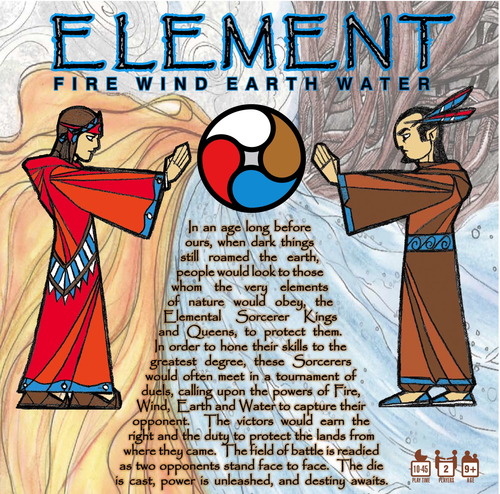 Set to release in the fall of this year.
Up next, they announced what is my favorite game on the list!
This Belongs in a Museum
Journey back to the golden age of archaeology in the third installment of the Drawn & Quartered series of easy-to-learn, but hard-to-win games! This Belongs in a Museum builds on the tried and true mechanics of its two successful predecessors Pirates Ninjas, Robots & Zombies and Graveyards, Ghosts & Haunted Houses.
Use trucks, ships and airplanes to connect your dig sites to your encampment and move your archaeologist around the play area.
Watch out for the mummy and its point-stealing powers! With a little luck and a lot of strategy, you may be the most daring archaeologist of them all.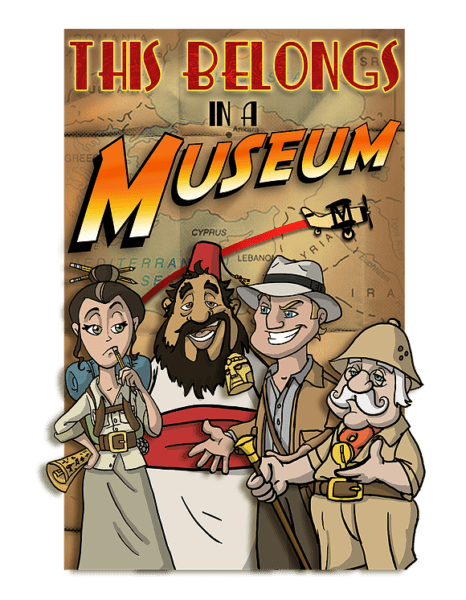 This Belongs in a Museum will be out in early 2017.
And they did give us a sneak peak at another upcoming expansion as well.
Strange Alliances
Strange Alliances, our expansion for the hit game Pirates, Ninjas, Robots & Zombies! This will expand the Pirates, Ninjas, Robots & Zombies game to allow for pirate ninjas, robot zombies, and more crazy combinations.  The expansion pack will be available in December.