Fantasy Fight Games announced a new minatrues game during Gen Con 2016.
RuneWars takes the magical realm of Terrinoth (From the RuneBound board game) and lets you play out epic battles between armies on the tabletop. Two factions coming out at the start are the Dagan Lords or the legions of Waigar the Undying. Forces are customizable, so you can tailor your force to be just how you want it to be. They announced there will be more factions released later on to expend the game.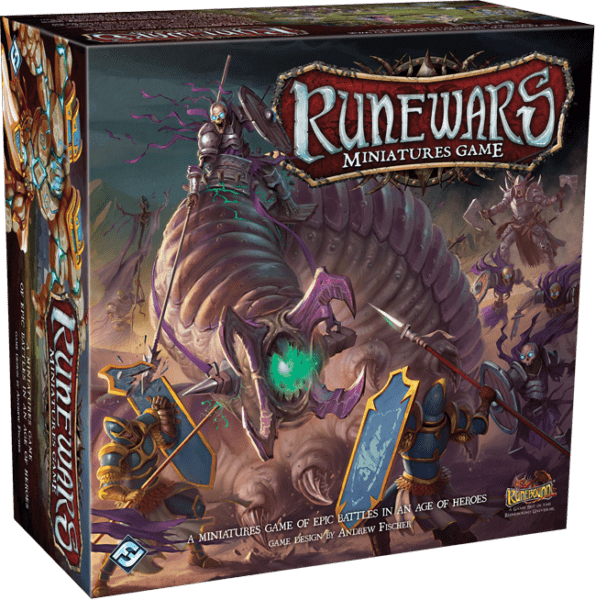 There will be an unqie system that is brought to the table,  It's  a spin on the combat dials in something like X-Wing. Units have two dials, specifically. One's the Action Dial, which you'll set to what actual action you want your unit to do (charge, move, fire, etc). Then, you have the Modifier Dial, which will further define what you do with the Action Dial (gain defense, gain offense, rally, etc).  Figures will have bases which can interlock so a squad can be positioned or moved on a linked base.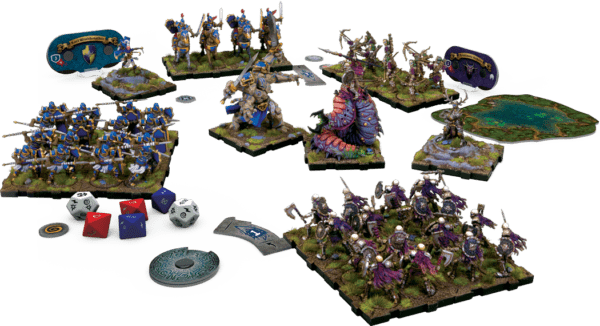 The figures will come unpainted
You can get your battle on Q1 2017