We told you about the PAX West Acquisitions Incorporated Dungeons & Dragons event
And you would get an EXCLUSIVE adventure.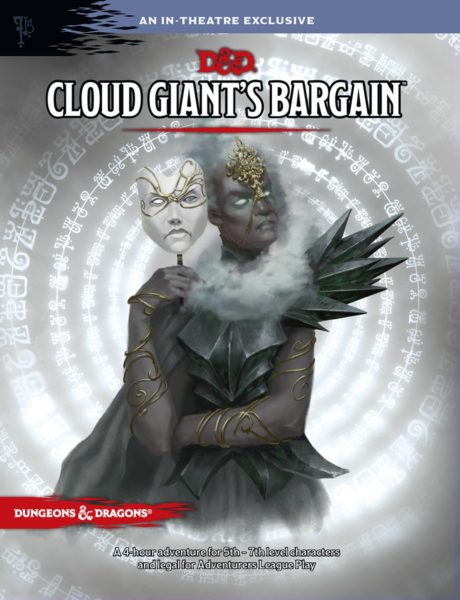 Attendees of the September 4th showings will receive a copy of the Cloud Giant's Bargain, a four hour adventure designed for 5th through 7th level characters. You will be given the physical adventure for you to take and run with your group, this will also server as a nice kick off the upcoming Storm King's Thunder storyline as well! And it's Adventure League Legal, for those that care.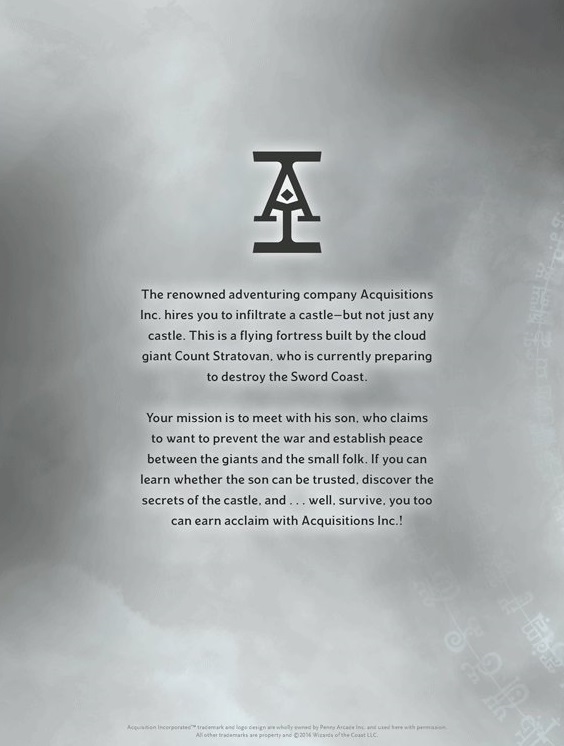 No word on if an PDF will be made available through the DMsGuild at a later date, for those that can't attend, or don't have a movie theater close to them. I've reached out to WOTC for comment and will keep you updated.
*EDIT*
My press contact at Wizards PR did indeed confirm that this will NOT be available after the theater showing, it will be in Theater giveaway only.