The fine folks over at Firelock Games have an expansion set to go to for the Blood And Plunder miniatures game.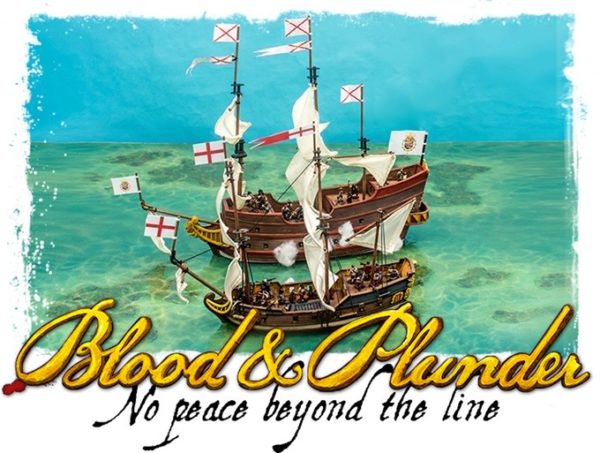 No Peace Beyond the Line is the first major expansion for the Blood and Plunder miniatures game. This expansion will revolve around the No Peace Beyond the Line book that will feature:

Optional rules for playing games at a greater scale or with more than two players
A campaign system
Special characters that players will be able to add to units
New units and factions for the existing nationalities
New nationalities including the Dutch and Native Caribbeans
New ships: Piragua, Fluyt and the Galleon!
Factions for expanded nationalities such as Danes, Swedes, Prussians, and Portuguese
The Kickstarter is up and running now, and is going well so far, and by that  I mean it funded within minutes and they are working on stretch goals. You have 27 days to go.
In case you missed it, we did an interview with Mike Tunez lead designer of the game, during the kickstater for the base game.