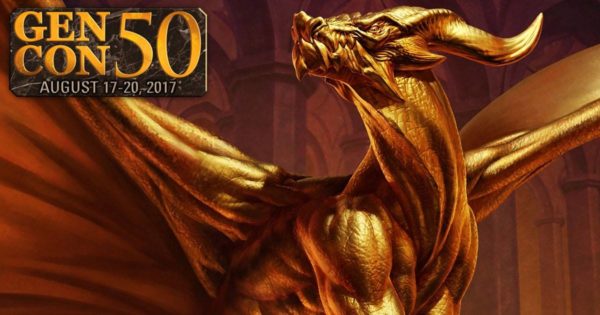 As expected, Gen Con LLC is reporting record attendance for last weekend's convention. Gen Con says turnstile attendance was nearly 207,979, marking an increase of about 4 percent over 2016. For the first time in its 50-year history, the convention sold out of all attendee badges before the event began.
"Our team is thrilled to continue setting new records, We made a decision early in planning Gen Con 50 to optimize the attendee experience while still continuing to grow the convention to new attendance levels, By adding the field level of Lucas Oil Stadium, improving space planning, and carefully restructuring attendance thresholds by badge type, we realized record gains, while maintaining a world-class experience for attendees." Adrian Swartout, Gen Con CEO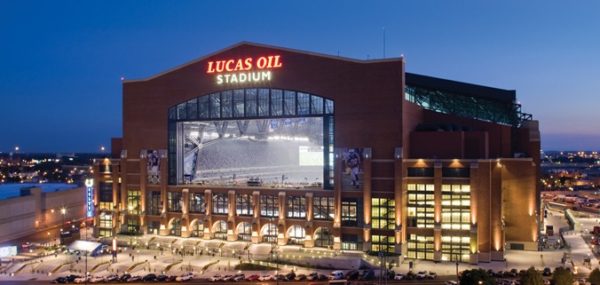 This year was also marked the expansion into Lucas Oil Stadium, Home the Indianalopils Colts. Gen Con's further expansion into Lucas Oil Stadium allowed for the growth of its 24-hour games library, additional event space, and a special museum exhibition that highlighted 50 years of gaming history and artifacts. Gen Con 50 also is notable for the convention's first usage of Bankers Life Fieldhouse, which featured a concert by Grammy-winning recording artists They Might Be Giants. This concert set a record as Gen Con's largest single event in its 50-year history, surpassing 5,500 tickets sold.
 "Gen Con 50 was an epic experience for its attendees and for the city of Indianapolis, It's been wonderful to be part of Gen Con's growth over the past 15 years here into a $73 million event for Central Indiana. We look forward to hosting it for many years to come. Congratulations to Adrian Swartout, David Hoppe, Peter Adkison, and everyone on the Gen Con team for a fantastic golden anniversary celebration." Leonard Hoops, president and CEO, Visit Indy
This year's convention featured approximately 500 exhibitors, over 19,000 ticketed events, and more than $26,000 raised for local charity partner Child Advocates. This initially estimated sum pushes Gen Con's aggregate charitable contribution to more than a quarter-million dollars since moving to Indianapolis.
"Child Advocates was so excited to be the official charity partner of Gen Con 50, Our excitement gave way to true appreciation as we realized how Gen Con attendees took our mission to heart:  a safe and permanent home for our children.  Many children's lives will be forever changed by Gen Con's generosity." Cynthia K. Booth, Executive Director of Child Advocates, Inc
Gen Con 2018 is slated for August 2 – 5, 2018