Handelabra Games is pleased to announce their next digital tabletop project: One Deck Dungeon from Chris Cieslik and Asmadi Games. The company has launched a 1-month Kickstarter campaign with a goal of raising $20,000 to complete and launch the game on Steam. One Deck Dungeon will be Handelabra's 3rd digital tabletop release, following up on 2014's Sentinels of the Multiverse and this past summer's Bottom of the 9th.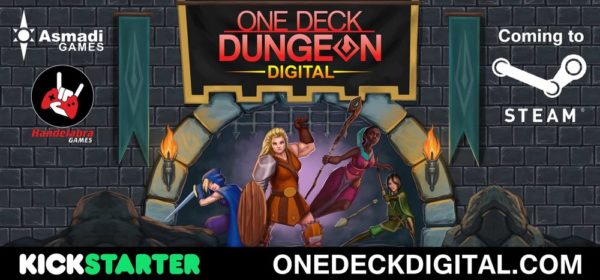 One Deck Dungeon is a complete adventure contained in a single deck of cards. Choose your hero and venture into a new dungeon with each shuffle. Battle with baddies and overcome perils by rolling different colored dice, then claim your loot and continue deeper until you defeat the boss.
"We love innovative tabletop games that really capture a feeling through play, One Deck Dungeon uses simple components like cards and dice to create a truly atmospheric, nail-biting adventure that is different every time! We're so excited to bring the game to existing fans of the tabletop game, but also fans of roguelike games who we think we find a lot to love here. We're also thrilled to be working with another company that values inclusion and representation as much as we do." Handelabra CEO Jeremy Handel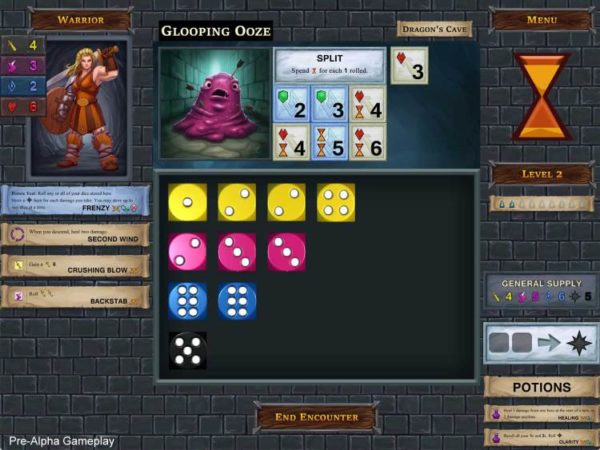 The kickstarter is up and running now and is doing very well, they are sitting at 70 % of the 20,000 goal (As of this posting) you have 27 days left to pledge.