Fantasy Flight Interactive has announced plans to produce a digital version of Fantasy Flight Games' Living Card Game The Lord of the Rings: The Card Game on the Steam platform for PC next year as its first release.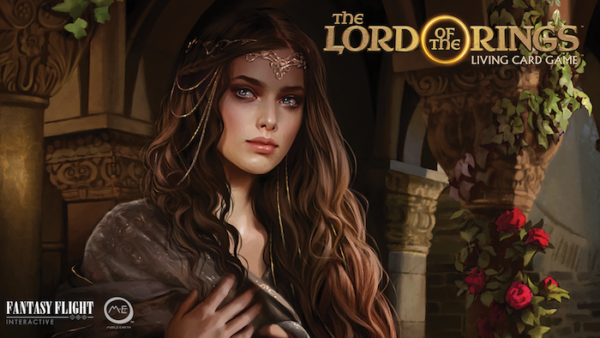 The digital adaptation will use the same mechanics and cards as the tabletop version, with players forming teams of heroes and attempting to complete adventures set in the iconic fantasy world created by J.R.R. Tolkien. To play, players must construct a digital "deck" of cards depicting allies, events, and equipment cards that they can use during the game.
The initial release will only offer solitaire play and will launch as part of Steam's Early Access program. Later in the year, the full free-to-play version will follow on Steam and will be expanded with support for cooperative two-player play.
This will be the first game from Fantasy Flight that does not require you to own/use the board game version, with the app. The new Lord of the Rings game will instead be a stand-alone experience that does not require or interact with the regular card game. In this way, Fantasy Flight is joining a growing trend in the industry for digital versions of popular hobby games.
Players in the digital implementation will still control three heroes with 30 card decks based on the four influence spheres – Leadership, Tactics, Spirit, and Lore.
The digital implementation of the game removes much of the maintenance work that players had to manage in the original version. In the new iteration of the game players focus on the Planning and Adventuring phases. The AI will handle playing cards from Sauron's deck and the responsibilities enemies have in engaging heroes. Players will now get to focus on their own choices rather than game maintenance.
Each scenario includes instructions on win conditions, while all scenarios are lost if the three heroes die or the ever increasing threat level reaches the maximum.
You can wishlist the game on your steam now account HERE,  After release players  can purchase on the Founder's Packs to access the full game experience. Founder's Packs will include additional content, in game currency, and more.
This is will be the first release from the newly formed "Fantasy Flight Interactive"