Your wallet is about to become much, much lighter. The Steam winter sale is upon us.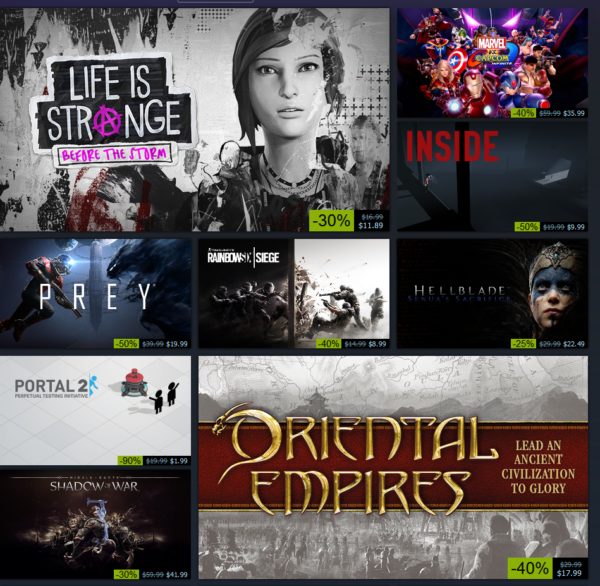 The sale is running through Jan 4th, so you have a few weeks to spend that money.
Steam card collectors will be happy to know that browsing your discovery queue will net you two cards per day over the duration of the sale, which—if you get 'em all—can be crafted into a badge.
The launch of the Winter Sale also means the start of Steam Awards voting, beginning with the "Choices Matter" award, a five-way showdown between The Witcher 3: Wild Hunt, Divinity: Original Sin 2, Life is Strange: Before the Storm, The Walking Dead: A New Frontier, and Dishonored 2. Each category will be open for voting for just 24 hours, and each ballot cast will also score you a trading card, so vote every day if that's something your about.
Time to buy a game you will never play, just to say you own them in your library? Am I right?