You know the saying :
"There can only be one"
River Horse Games, the team behind Terminator Genisys, Jim Henson's Labyrinth, and My Little Pony: Tales of Equestria, have announced their next nostalgic title: Highlander, The Board Game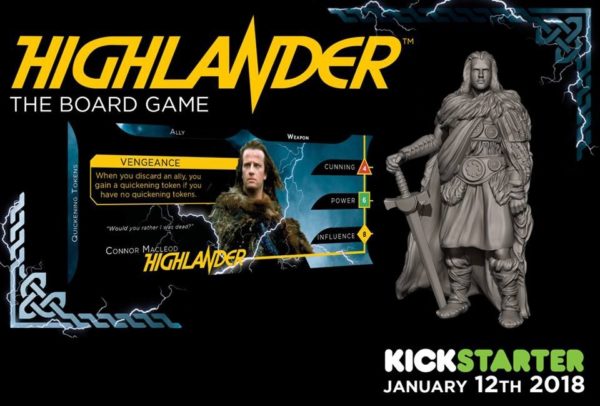 We don't know much about Highlander:  The Board Game, other than the anncoument of the game and that it is based on the 1986 film staring Christopher Lambert.  The game will include images from the film as well as miniatures based on the characters, including, of course, Connor MacLeod himself.
For more information on Highlander, The Board Game join the discussion on River Horse's Facebook page and on Kickstarter on January 12th!