No DDO news, yet again this week, so we cover the chronicle then talk about 3D printing a new war game World War Tesla!
Audio Only Listen And Download Link
Podcast: Play in new window | Download (44.7MB)
YouTube Watch Links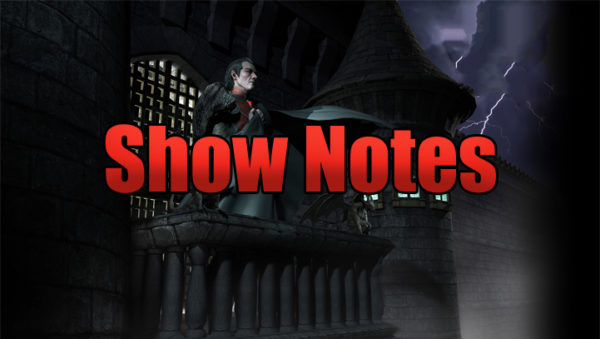 Game News
Store Sales
25% off Now through January 25th!
Slayer Boosts
Loot Boosts and Treasure Hunter Elixirs
Select Shared Storage
Free Sample Of The Week
Lasting Potion of Resist Acid (+10) x5 with the Coupon Code ACIDRES, Now through January 25th!
From The Dungeon
Dungeons & Dragons Character Folios Coming From Ultra Pro
Into The Borderlands Details From Goodman Games
On The Table Top
World War Tesla: Starter Set Now Available From Fat Dragon Games
Week in Gaming
Drac Week
Ranger Lvl 13 With Pineleaf
Sands of Menechtaru

Desert Caravan
The Chamber of Kourush
House Jorasco

Warlock Lvl 7 With The Damsels Of DDO
The Marketplace
The Chronoscope Raid *Elite*
House Deneith
Sentinels of Stormreach *Reaper Skull 2*
Bargain of Blood
The Black Loch
Video Games
7 Days To Die
Survived 1rst Horde Night, Getting ready to for Horde Night 2 (Day 14)
Got Kidnapped By Lessah
Pineleaf Week
Aasimar Favored Soul 4-5
Steam Tunnels
The Cloven-jaw Scourge: Blockade
The Cloven-jaw Scourge: Caverns of Shaagh (reached level 5)
Halls of Shan-To-Kor
Halfling Paladin 11-12 (YouTube Series)
Mists of Ravenloft
Sands of Menechtarun (with Drac)
Desert Caravan
The Chamber ofKourush(reached level 12)
House Jorasco (with Drac)
Mists of Ravenloft
The Final Vintage – twice as the recording was messed up on the first run
Wrath of the Earth
Ravens' Bane
Sunrise
Minecraft
Tabletop
Aeon's End: Eternal War – Won solo game for challenge against Rageborne
Friday Level 3
Twin Stars – Escape the Brig
Hoplo: Origins
Slay the Spire – Roguelike deck builder
Donations
We currently have 19 supporters on Patreon. If you would like help support DDO Players, simply go to the donation page where you can support The Players Alliance on Patreon.   There you will find rewards including a mention on the podcast of your choice, or even guest for an episode on DDO Players News.
Feedback
iTunes Reviews
This week we did not receive any reviews but would love your support!
Featured Comments
This week we have no featured comments
Emails
This week we have no emails.
Contact Us
Email us!
podcast@ddoplayers.com
Follow us on Twitter!
The Players Alliance @PlayersAlly
DDO Players @DDOPlayers
Draculetta @Draculetta_72
Pineleaf @PineleafNeedles
Final Thoughts
The Players Alliance LIVE Shows
Mondays at 8:30 p.m. Eastern – DDO Players News
Saturdays at 8:30 p.m. Eastern – LOTRO Players News
Join Us For Our Live Shows! ddoplayers.com/live/