We got a look at all the "Named Loot" that is available in the Temple Of Elemental Evil.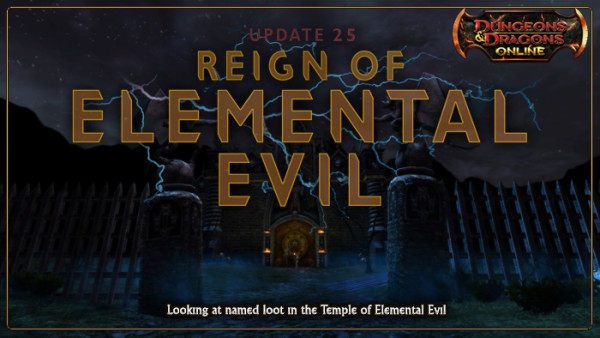 I must say there are so many Shinies! I'm drooling over the dagger and longbow for sure.
I really like the fact, they listed everything with stats as well. I don't recall them ever doing this like this before.
Here is a quick peek at a few them, be sure to head over and look at all the Shinies! that might drop in chests for you! My the loot gods be with you!
Assassin's Kiss – Dagger
Leopard's Chill – Scimitar
Mushroom Cap – Head
Sapphire Sting – Longbow