Listen And Download Link
Podcast: Play in new window | Download (40.8MB)
*NOTE – We had some audio issues, that could not be fixed in post, so the first 2 mins of the podcast might sound a bit odd.. Sorry!*
Update 27 is here!! We talk about the highlights from the release notes. Outside of DDO It was Gary Gygax birthday the day we recorded, we talk about some of the history of DnD, We got a new video from Sword Coast Legends, and the 1rst edition DM guide is now out via PDF.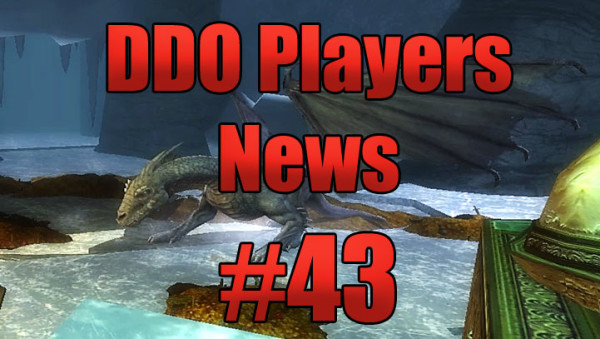 Game News
Downtime Notice: 3:00 AM – 4:00 PM Eastern Monday, July 27th
Update 27 Trails Of The Archons Release Notes
Update 27: Trials of the Archons Preview

Store Sales
Free Sample Of The Week July 24th – 30th
Lesser Slayer Count Boost x1 Use Coupon Code E3BA6 1/Account
20 % OFF
Select Stat Tomes
Select Skill & UMD Tomes
Tomes of Learning
Select Tomes of Fate
Harper Agent Enhancement Tree
Summer Sails Event Specials for: July 24th –31st
35 % OFF
75 % OFF
50 % OFF
+3 Lesser Hearts of Wood
Airship Hull Paints
75 % OFF
Sovereign Guild Renown Elixirs
35 % OFF
DDO Players News
DDO Players Screen Shot Of The Week #26
DDO Players Poll – Have You Ever Been To Gen Con?
Uurlock Ygmeov
used to go every year – then job took me away. Used to DM there and now those who I mentored in the arts and sciences of DMing go in my stead.
Memnir
No, but I attend PAX Prime in Seattle almost religiously. I don't have the budget for two cons a year… and PAX is 20 min away. 🙂
Geoffhanna (From DDO Gamer)
A few times. Once I even co-hosted a live event! I did it all wrong but I think everyone had fun anyway
BasCB
As it would require hopping over the ocean to get there, its not been on my map really. Although that does make it one of those things to want to do some time!
MaximusFlame
No, but i'm planning on attending next year since I only live a few hours away!
I've already used up my vacation time for this year, plus with 5 kids (3 of which are triplet 7yr-old boys), its hard to get baby-sitters for more than a day!!!
Have a great time guys!
(From the post on the forums)
Vargouille
Several times, starting last millennium. Always with some (often tabletop) game company or another, showing off a product. Origins as well!
It's been a few years since my last one, though.
slarden
I went several times in the 80s when the "Gen" part actually meant something because it was in Lake Geneva.
I remember getting an early copy of the Thieve's world RPG in a 3 ring notebook (my first gencon 1981) that I won in a drawing. The auction was really great with some very rare items and I don't think a single item sold for more than $10.
And lots of role playing. There was some boardgaming, but it was mostly rpg scenarios including playing unreleased products which was fun.
News Beyond DDO
Celebrating Gary Gygax Day, Happy Birthday To The Late Gary Gygax
Sword Coast Legends Campaign Creation
Sword Coast Adventurer's Guide Coming This Fall To 5E
1rst Edition Dungeon Masters Guide Comes To DnDClassics
Week in DDO
Drac Week
Orchard
Desecrated Temple of Vol *Finding that I need to get something to help with Negative Levels*
Ranger/Rogue ;14 With Pineleaf
Gianthold
Feast or Famine
A Cabal for One (Crazy end fight)
Created my  DnD Adventures League Char that I'm going to run at Gen Con Lvl 1 Drow Elf Rogue (is anyone shocked)
Pineleaf Week
On Artificer 14 with Drac
Gianthold
Feast or Famine
A Cabal for One (Crazy end fight)
Warlock (Video Series)
Sharn Syndicate
Repossession
The Bookbinder Rescue

Attempt 1 – It took me forever to bash open a door
Attempt 2 – One of the Binder's was suicidal but I managed to finish anyway

Come out and Slay
Proof is in the Poison (I think this may be the first time I did this)
Favored Soul (PD) – Level 4-5
The Steam Tunnels
The Sacred Helm
The Cloven-jaw Scourge: Blockade
The Cloven-jaw Scourge: Caverns of Shaagh
The Halls of Shan-to-Kor (Reached level 5)
Pinetrap (PD) – Level 1-3 (Rogue 1 / Warlock 1 / Druid 1)
Korthos Village
The Grotto
Heyton's Rest
The Cannith Crystal
The Storehouse's Secret
The Collaborator (Reached level 2 for Warlock 1)
Korthos Island
Redemption
Stopping the Sahuagin
Sacrifices
Necromancer's Doom (Hard)
Misery's Peak
Donations
To help support DDO Players, simply go to the donation page where you can support The Players Alliance on Patreon.  There you will find rewards including a mention on DDO Players News Or Even be able to guest host with us!
Feedback
iTunes Reviews
This week we did not receive any reviews but would love your support!
Featured Comments
This week we have no featured comments
Emails
Erdrique Writes Us An Email Titles – Checking In
Hey Pineleaf and Draculetta.  It has been a little while since your "stalker" has checked in so I wanted to take a second to send you guys a quick note.  I just wanted to say that you guys are a doing great job as always and I wanted to wish Draculetta to have a great time at GenCon.  I wish I could go!!  But oh well.
I wanted to mention two quick things.  First, I believe I heard you guys talking about whether or not running quests that only have a solo difficulty level will break a bravery bonus streak.  Quests such as the Miller's Debt, Home Sweet Sewer, Arachnophobia, and An Explosive Situation will not break a streak because solo is the only difficulty you can select.  There are a few other quests that won't break your streak either.  These include the challenges and the quest called Devil's Assault.  Devil's Assault (located in the Marketplace) won't break your streak because it is a special quest where it is level 6 on Normal, level 12 on Hard, and level 18 on elite.  This is the only quest that scales this way and this quest is a remnant of the classic Devil Invasion years ago.
The next thing I wanted to mention was some hints for the Orchard.  There are four flagging quests in the Orchard of Macabre: Fleshmaker's Laboratory, Ghost of Perdition, The Desecrated Temple of Vol, and Inferno of the Damned.  I won't want to spoil anything, but I would recommend trying Desecrated Temple of Vol first (although it is in boonies…).  These quests are fun and can be annoying.  Just as a side note, Patrick at DDOCast did a walk through of Inferno of the Damned a while back and I know the Damsels walked through it relatively recently as well if you wanted to give yourself some spoilers :).  Also, the explorer zone for the Orchard can be a great place to wrack up quite a bit of experience.
Until next time, Erdrique (Your Stalker 🙂 )
Contact Us
Email us!
podcast@ddoplayers.com
Follow us on Twitter!
The Players Alliance @PlayersAlly
DDO Players @DDOPlayers
Draculetta @Draculetta_72
Pineleaf @PineleafNeedles
Final Thoughts
The Players Alliance LIVE Shows
Mondays at 8:30 p.m. Eastern – DDO Players News
Thursdays at 6:30 p.m. Eastern – Guild Wars Players News
Saturdays at 8:30 p.m. Eastern – LOTRO Players News
Join Us For Our Live Shows! ddoplayers.com/live/
Don't Forget that our Gen Con 2015 Coverage starts on Thursday. Keep an eye on our Website/Twitter/YouTube! for all things Gen Con 2015