We all are going to have to wait just a bit longer to play Sword Coast Legends, n-Space's upcoming Dungeons & Dragons co-op RPG
In order to make Sword Coast Legends the best game it can be, we've made the difficult decision to push the Windows, Mac, and Linux release date out three weeks to September 29, 2015. However, we are excited to be able to open up Headstart Access to anyone with a Windows, Mac, or Linux pre-order earlier in the month — we're shooting to open up Headstart on or near our original September 8 release date — but exact timing is TBD.
I think it's a great sign, that they felt like they needed some more time to tweak it. We are also getting a bit of bonus for having to endure the extra wait
As additional thanks for your continued support and general awesomeness, all pre-orders will now receive the Rage of Demons DLC Module free of charge. Rage of Demons is a recently announced storyline for Dungeons and Dragons that sees players aiding the iconic Drizzt Do'Urden as he delves into the Underdark to stop Demon Lords from rising out of the Abyss.
Well, that does make it better, just knowing that when it launches we will be able to jump right into the new Rage of Demons!
n-Space also shared an updated picture of the Belaphoss statue you get,  if you  pre-ordered the Limited Edition Collector's pack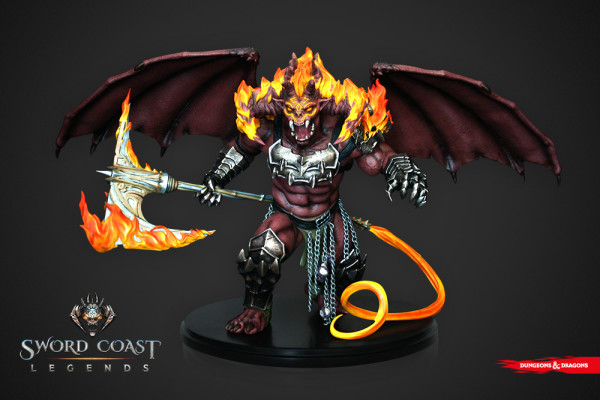 If your going to Pax Prime, they will have 25 computers set up with Sword Coast running to test it out.