*Note* We had some Skype issues and also some issues with editing the audio for this episode,  We apologize and tried to get it cleaned up the best we could. So sorry if the editing and audio is not quite up to our normal standards – Drac
Listen And Download Link
Podcast: Play in new window | Download (74.3MB)
Bonnie Bew joins us this week. We tackle the upcoming "Balance Changes" And Bonnie seems to be happy about the Gnomes.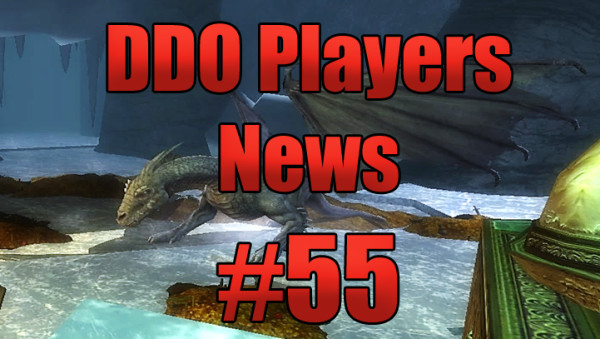 Game News
Gnomes, Dear God Gnomes Are Coming (Gnomadeddon)
Weekly Wednesday Lunchtime Livestream – Balance Q&A w/Severlin
Old Mabar Rewards Will Be Added To Night Reveals
Store Sales
Free Sample Of The Week October 16th – 22nd
Bracelet of Friends Use Coupon Code FRNDS 1/Account
20 % OFF
True Hearts of Wood
Lesser Hearts Of Wood
Quest XP Elixirs
Healing Items
SP Potions
DDO Players News
DDO Players Poll – How Many Past Lives Do You Have
FuzzyDuck81
A couple of characters are still 1st-lifers since they're semi-retired atm, but in general they have at least 2, with the most-reincarnated character i have currently on it's 6th or 7th life now i think.
DDOCentral
DDO is a 10 year old game. If someone has been playing since beta, having at least one character that is a Completionist, Triple Completionist, or even a Heroic, Epic, and Inconic Completionist isn't that remarkable. That player would just have to have had played consistently since the game began and would be able to accumulate that many past lives without living in Mommy's basement.
RD2play
more then ten but spread over a couple of chars, my main has 4 hPL and 2ePL, used to be an altoholic so didn't run much reincarnations the first few years I was playing the game.
Perkysaurus
One alt has 15 the other has 40 🙂
Gorgona
My main is on her 28th heroic past life. My 2 alts are on their 6th.
tetsumalec
This might seem odd. But I don't do reincarnations. I just don't want to repeat over and over with the same character. I've got several of mine up to level 24, seems fine to me. So going through each of the classes that interest me with different characters. When I'm done.. I'm done. LOL. Having a blast though! Woo Woo!
From The Forums
FranOhmsford
On Cannith I have:
1 5th Lifer
1 4th Lifer
5 3rd Lifers
8 2nd Lifers
+1 1st Lifer with 3 E-TRs
2 1st Lifers with 1 E-TR
On Sarlona I have:
3 3rd Lifers
4 2nd Lifers
+1 1st Lifer with 1 E-TR
On Khyber I have:
So I guess that's more than 10?
Lonnbeimnech
I have 3 characters.
a first life bank mule
an alt that has 17 or so past lives and still isn't completionist.
main character that's got every past life x3 and then some. I've actually lost count, but                      probably around 97 or 98 past lives on him.
News Beyond DDO
Watch Vin Diesel Play Dungeons And Dragons As The Last Witch Hunter
On The Table Top
New Doctor Who Board Game Coming Soon
Week in DDO
Drac Week
Rogue Lvl 19
Devil's Gambit – No Drops
Shadar-Kai Lvl 17 *Reached*
Devil's Gambit – No Drops
Warlock Lvl 9 *Reached*
Three Barrel Cove
The Legend of Two-Toed Tobias *Elite* (Had my first warlock death- Fire trap)
The Fire Caves: The Stones Run Red *Elite*
The Fire Caves: Brood of Flame *Elite*
Attempted Prove Your Worth.. SCREW THAT…
Ghost Of A Chance *Elite*
House Kundarak
The Chamber of Insanity *Elite*
Ranger/Rogue Lvl 16 With Pineleaf
The Devil's Gambit
Grim and Barret (Hard )
Grim and Barret (Normal – much easier)
Subversion (Normal)
Harbinger of Madness
Sinister Storage
Fear Factory
Also My Guild Hit Lvl 18
Outside Of DDO
Started to convert a surprise classic module for my party. (They don't even know what it is)  I want them to start at lvl 1 with brand new chars, and get to know each other (in game) and get attached to their chars. (If they survive this) I will weave the story of this module, to send them to the Tomb Of Horrors..
Pineleaf Week
On Artificer 16 with Drac
The Devil's Gambit
Grim and Barret (Hard – we were ripped to pieces)
Grim and Barret (Normal – much easier)
Subversion
Harbinger of Madness
Sinister Storage
Fear Factory
Sorcerer (PD) – Level 3-4
Waterworks
The Kobolds' Den: Clan Gnashtooth
The Kobolds' Den: Rescuing Arlos
Venn's Trail: Clan Tunnelworm
Venn's Trail: Venn's Fate
Sharn Syndicate
Stand Your Ground
Dirty Laundry
Stormreaver Fresco – decided to do this with hirelings despite my usual reluctance
The Bookbinder Rescue (failed because I couldn't break down a door fast enough)
Repossession (worst trap left me at single digits)
The Bookbinder Rescue (again failed – note to self take Knock as first L2 spell)
The Bookbinder Rescue (Casual – Doors are easier to break)
Come out and Slay (tougher than usual – too much time dancing near the end)
Harbor
Bonnie Bew Week
I did nothing! Except try to read all the balance change threads, which took a week.
Donations
To help support DDO Players, simply go to the donation page where you can support The Players Alliance on Patreon.  There you will find rewards including a mention on DDO Players News Or Even be able to guest host with us!
Feedback
iTunes Reviews
This week we did not receive any reviews but would love your support!
Featured Comments
This week we have no featured comments
Emails
Phil Writes In
Hi ya Pineleaf and Draculetta,
I'm new to DDO and the 1st and biggest question I have is…Which world/server do I choose? I live in Wisconsin USA and I know from playing Lotro that there is a difference. Also any "Newbie" advice you can give would be appreciated.
To give you some background I played D&D growing up in the 80's and MERPS (Middle Earth Roleplaying) in college. Which means I am familiar with pen & paper versions.
P.S. I will not be leaving Lotro it is my 1st love in MMORPG's and it's an awesome game.
Sincerely,
Phil
Contact Us
Email us!
podcast@ddoplayers.com
Follow us on Twitter!
The Players Alliance @PlayersAlly
DDO Players @DDOPlayers
Draculetta @Draculetta_72
Pineleaf @PineleafNeedles
Follow Our Guest Bonnie Bew @BonnieBew
Final Thoughts
The Players Alliance LIVE Shows
Mondays at 8:30 p.m. Eastern – DDO Players News
Saturdays at 8:30 p.m. Eastern – LOTRO Players News
Every other Thursday at 9 p.m. Eastern – XP Quest
Every other Saturday after LPN – Tales of the Free Folk
Join Us For Our Live Shows! ddoplayers.com/live/