Want to roll it old school? Well now you can! OD&D Dungeons & Dragons Original Edition (0e) is now available on DnDCalssics for 9.99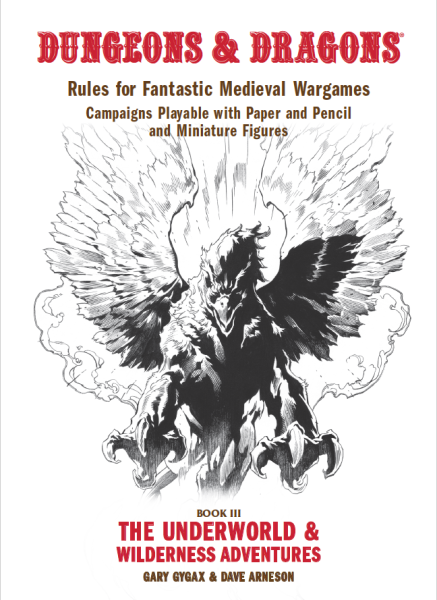 First published in January 1974, the original edition rules of Dungeons & Dragons would go on to see six different printings. This edition is for the Original Collector's Edition released By Wizards of the Coast in 2013, which was itself a revision of the 6th and final printing, the "Original Collector's Edition" or white box edition.

You get all three books contained in the original boxed set: Men & Magic, Monsters & Treasure, and Underworld & Wilderness Adventures plus the Reference Sheets booklet.
If you have never played this version, you have to at least once, this is where it all began. This is old school hack and slash! This is worth it just for the history alone, great to read.
Roll up a character and kick it old school today.