Gnomageddon is here! (On Lamannia) We cover release notes and known issues. Outside of DDO A Dungeon Master crafted the Tomb Of Horrors In 3D!
Audio Only Listen And Download Link
Podcast: Play in new window | Download (59.7MB)
YouTube Version For Those That Prefer To Watch/Listen On YouTube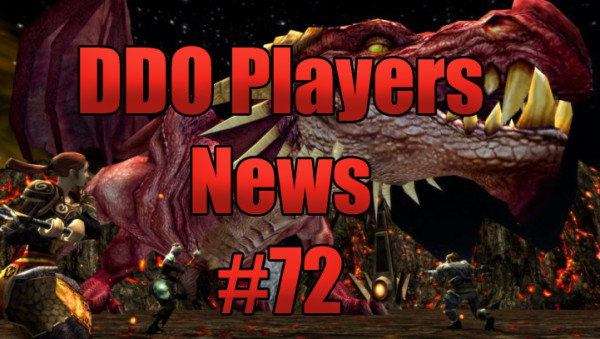 Game News
Gnomageddon  Release Notes *Lamannia Only*
Cannith Crafting update Pushed Back
Strange Bug With Xbox One Controllers
The 2016 DDO Players Council Membership List
MMOGames Best Fantasy Game Update
MMOGames DDOvsNeverwinter Speed Round Vote
Store Sales
Free Sample Of The Week February 12th – 18th
Bracelet of Friends Use Coupon Code tzKrfIXNi2Czx 1/Account
30 % Off
Monster Manuals
Slayer Count Boosts
Select Pets & Accessories
Companion Name Changes
DDO Players News
DDO Players Interview With Mike Mearls And Chris Lindsey At Winter Fantasy 2016
DDO Players First Look At Gnomageddon
DDO Players Screen Shot Of The Week #42
DDO Players Twitter Poll – Editing Breath Sounds
From The Dungeon
The Tomb of Horrors In 3D Be Afraid, Very Afraid
Make Money Scanning Your Old Titles
On The Table Top
Week in DDO
Drac Week
Cannith
Shadar-Kai Lvl 18
The Devil's Gambit
Grim And Barret *Hard* No Drops!
Warlock Lvl 9
Delera's Tomb *Hard*
The Mystery of Delera's Tomb
Druid/Rogue Lvl 7 *Reached*
Marketplace
The Sunken Sewer *On Elite*
Ranger/Rogue Lvl 20 (Reached)  With Pineleaf
Neverwinter
Ranger Lvl 42 *Reached*
Daily Dungeons/Skirmishes
Getting ready to quest in Pirates Skyhold
Warlock Lvl 26 *Reached*
Mainly Daily Dungeons And Daily Skirmishes
Questing In Neverdeath Graveyard
Pineleaf Week
Artificer 19-20 with Drac
The Storm Horns
What Goes Up (brutal – reached level 20 at end)
Ranger – Level 4-5
The Catacombs
The Crypt of Gerard Dryden
The Marketplace
Attempted Proof is in the Poison where I am happy this was not a Permadeath character.
Waterworks
Venn's Trail: Clan Tunnelworm
Venn's Trail: Venn's Fate
Sharn Syndicate
Stand Your Ground
Dirty Laundry
The Stormreaver Fresco
Repossession
The Bookbinder Rescue (had to run it twice)
Come out and Slay
Necropolis
Tomb of the Crimson Heart
Lammania – Pineageddon Level 1-2
Korthos
The Crypt of Gerard Dryden (+1 Vorpal Mace?)
Cannith Crystal
The Storehouse's Secret
The Collaborator
Donations
To help support DDO Players, simply go to the donation page where you can support The Players Alliance on Patreon.  There you will find rewards including a mention on DDO Players News Or Even be able to guest host with us!
Feedback
iTunes Reviews
This week we did not receive any reviews but would love your support!
Featured Comments
The Tomb of Horrors In 3D Be Afraid, Very Afraid
Geoff Hanna From DDO Gamer
I am fairly confident we will be seeing our own 3D model of this quest in DDO shortly.
Josh Plunkett From Downunderdm blog
Castle Ravenloft you say 🙂
Emails
This week we have no emails.
Contact Us
Email us!
podcast@ddoplayers.com
Follow us on Twitter!
The Players Alliance @PlayersAlly
DDO Players @DDOPlayers
Draculetta @Draculetta_72
Pineleaf @PineleafNeedles
Final Thoughts
The Players Alliance LIVE Shows
Mondays at 8:30 p.m. Eastern – DDO Players News
Every other Thursday at 9 p.m. Eastern – XP Quest
Saturdays at 8:30 p.m. Eastern – LOTRO Players News
Every other Saturday after LPN – Tales of the Free Folk
Last Friday of each month at 8:30 p.m. Eastern – LOTRO Academy: After School
Join Us For Our Live Shows! ddoplayers.com/live/