Grab your Baby Ruth and get ready to truffle shuffle!
Albino Dragon launched the  Kickstarter project which is  an adventure card game set in the world of the classic movie, The Goonies, designed by Ben Pinchback and Matt Riddle. It is a co-operative game for 1 to 4 players aged 14 and higher and plays in 30 to 45 minutes.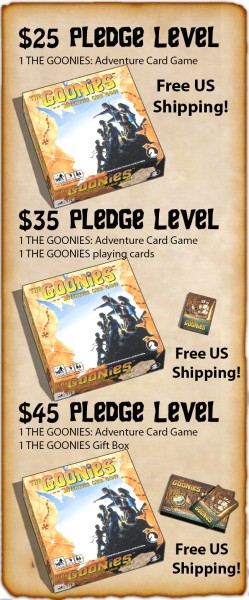 Featuring artwork stills from the Movie (as well as characters and locations) each player represents a member of The Goonies trying to reach One Eyed Willy's treasure.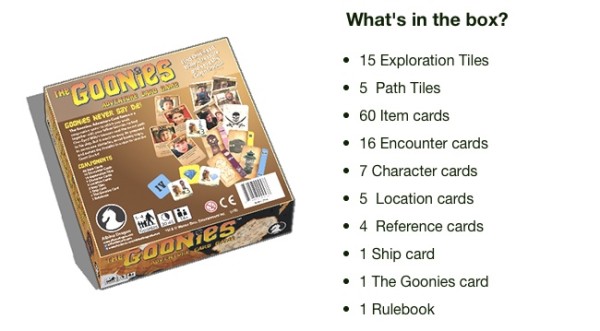 Players must work together as a team, using a pool of actions each round, to explore five locations. The must clear obstacles along the way, trying to discover a gem while in each location, while also dealing with the notorious Fratelli family.
New obstacles and events occur each round and players lose if any location contains 5 obstacles or if there are 5 Fratelli cards in play or if the encounter deck is emptied.
The Kickstarter is already funded and ends on April 14th 2016 with pledges starting at $25 for a copy of the game, including free shipping in the US.
Podcast: Play in new window | Download (6.4MB)