The Munchkin machine keeps rolling on, with another another exclusive game.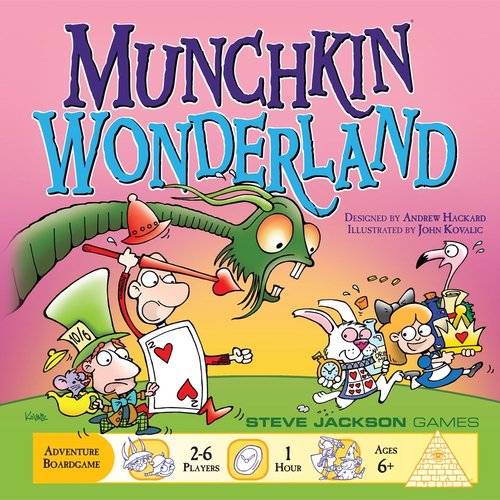 Steve Jackson Games seems to bringing the Munchkin exclusives this year from Walmart, to Walgreens, and now Amazon with Munchkin Wonderland.
This rendition of Munchkin is not a card game like most others, but a new theme on the Munchkin Treasure Hunt board game for kids.  You can introduce the young ones to the Munchkin universe with this easy board game using all the typical tropes and cliches of other Munchkin games, but in Wonderland.
The game is out now, but ONLY can be found at Amazon
*The Amazon link found above, is an AFFILIATE LINK, DDO Players will get a small percent of the sale, this is just another way that you can help support DDO Players.*