Remember back in the day, when Atari was the king of the home console? Relive those days, plus more with the new upcoming Ataribox.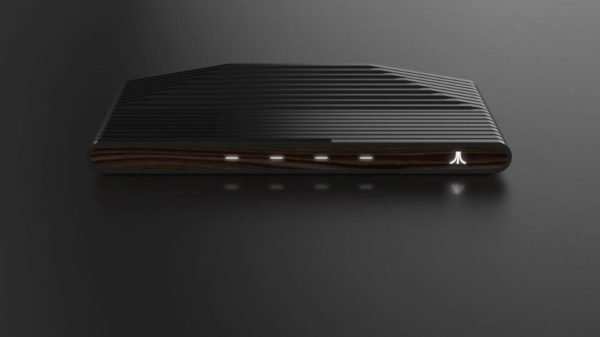 Atari®, one of the world's most recognized publishers and producers of interactive entertainment, released new information about Ataribox, a product that brings gaming and more to the living room. The launch also signals a return by Atari to creating its own hardware in a broad eco-system of accessories and content.
Ataribox has a unique modern design, influenced by iconic Atari products such as the Atari 2600. Technology wise, it is powered by an AMD customized processor with Radeon Graphics technology. Ataribox will offer games and more: bringing a full PC experience to the TV, it will also include streaming, applications, social, browsing, and music.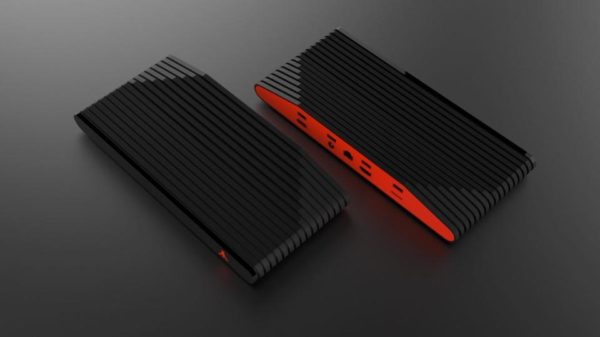 Ataribox will run a Linux OS, with a user interface customized for the TV. Ataribox will launch with a large back-catalog of Atari classic games, and current titles from a range of studios.  Additional details on content and partnerships will be released at a later date. Given the open nature of the OS, players will also be able to access and play compatible games from other content platforms.
"With Ataribox, we wanted to create an open system, a killer product where people can game, stream and browse with as much freedom as possible. Atari games and content will be available as well as games and content from other providers, We also wanted to launch Ataribox with our community, and reward our fans with exclusive early access, special editions, and include them as active participants in the product rollout." Fred Chesnais, Atari Chief Executive Officer
Ataribox will first be made available via the Indiegogo crowdfunding platform this fall, with targeted global launch in Spring 2018. The expected price range will be $249-$299 USD depending on specific editions and memory configurations.
"People are used to the flexibility of a PC, but most connected TV devices have closed systems and content stores. Ataribox is an open system, and while our user interface will be easy to use, people will also be free to access and customize the underlying OS, We've chosen to launch Ataribox with Indiegogo given their focus on delivering technology products, and their strong international presence in over 200 countries, allowing us to reach and involve as many Atari fans around the world as possible." Feargal Mac, Ataribox General Manager
So here is what we know so far :
The Ataribox will use a custom AMD processor
It will run Linux
It will run "mid-range" PC games, but also has a web browser and the ability to stream video/music from apps
It will not run "AAA" games that require high performance
It will offer a selection of Atari's classic back catalog
It will cost somewhere between $250 and $300
It will launch in Spring 2018.
To stay updated with the latest information about Atari, head over to the official site  Like on Facebook  Follow  on Twitter
For specific updates on Ataribox subscribe at www.ataribox.com.