You have a lot of dice, you need to protect them, how about a fierce dragon to do the job?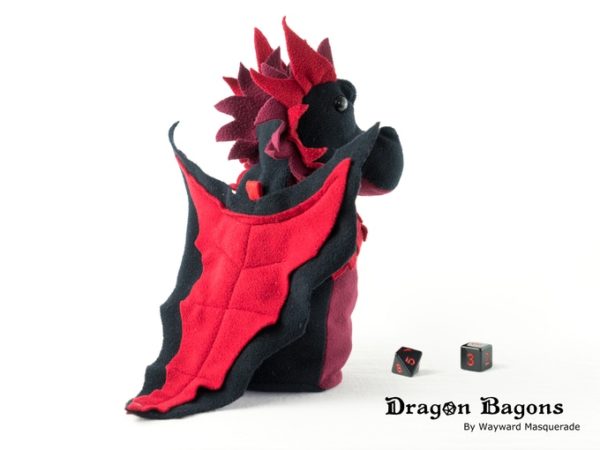 New Zealand's Bridget Hughes returns to the Kickstarter with a new project. Under the Wayward Masquerade brand, Hughes created Bagthulhu, the diabolically adorable Cthulhu dice bag we told you about.
Now she has decided take on the beloved Dragon with her new project  Dragon Bagons: CR 10 Dragon dice bags Kickstarter.
The kickstarter is up and running now and is doing very well, it's at 41 % of the goal (as of this posting) with 24 days to go.