Listen And Download Link
Podcast: Play in new window | Download (58.0MB)
Pineleaf and Dracueltta are joined by special guest Community Manger Cordovan this week! We talked about a thread in the forums, asking if the Forgotten Realms storyline was dead. We also talked about a recent law signed in Indiana, that has lead Gen Con to send a letter, and consider moving the convention out of state.  Cordovan took some questions from the community and our chat room as well. And we found out the Release date for Update 25 – Reign of Elemental Evil!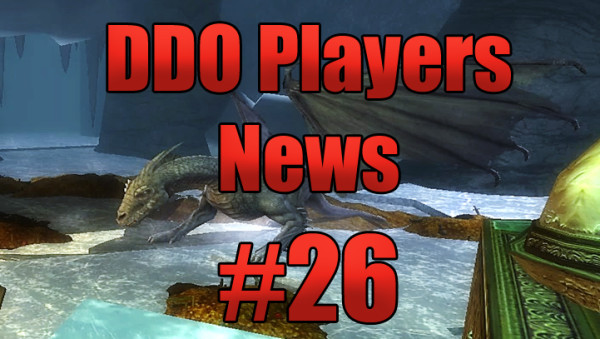 Game News
(Forum Post) FR realms storyline dead?
"The third update of the year will take you to Anauroch, the not-so-barren desert to the north of Cormyr. You will have the chance to battle the armies of Netheril and challenge a new enemy – the enigmatic Phaerimm." Are these story lines dead? Is the raid still on the quest list? on plans for 2016?
We intend to continue to do both Forgotten Realms and Eberron content, depending on the storyline we are pursuing.
Anauroch was pushed off for a few reasons:
Player excitement seems high for classic modules.
We had been talking about classic modules for a while, and the time was right to finally do Temple of Elemental Evil. There was high excitement on the team for that module.
The storyline we are currently pursuing involving classic modules wouldn't take us to Anauroch. We were concerned that following ToEE with Anauroch would have seemed like a tangent in the storyline.
With Menachtarun we already have a large sprawling desert area and, outside of a cool raid with phaerimm, the didn't feel we had another take on desert content to offer at that time. We thought about just doing a raid
Another response from Severlin
I thought the Producer's Letter was fairly detailed, but I can offer a bit more:
Do more classic dungeons.
Get back to the habit of ongoing storylines that span multiple updates. We are targeting 9-12 months to start.
Open up more build choices and more frequent build design discussion through revamps.
Have more itemization, both short term for players with less time and long term for players with more time.
Let characters progress to level 30 in a fun and satisfying way.
Store Sales
Free Sample Of The Week March 27th – April 2nd
Long Lasting Bear's Stamina Potion x5 Use Coupon Code MORECON 1/Account
20 % OFF
Astral Shards
Guild Renown Elixirs
Guild Charter
Guild Airship Beacon
Champion Hunter Week Now – April 5th
Check out the new prizes available!
DDO Players News
DDO Players Screenshot Of The Week #14
News Beyond DDO
Sword Coast Legends – Show's Off Dungeon Master Mode
Gen con sends letter to Indiana Governor
Gen Con CEO Releases New Letter For Attendees
Gen Con Issues Follow Up Statement, After Speaking With Indiana Governor Mike Pence
Questions And Answers With Cordovan
Week in DDO
Drac Week
Rogue Lvl 13
Temple On Lamannia
Wizard Lvl 4
Harbor
Information Is Key
The Miller's Debt
An Explosive Situation
Home Sweet Sewar
A Man Named Baudry Caramon
Protect Baudry's Interests
Pineleaf Week
Artificer Lvl 7-8
Cleric 4 PD
Sharn Syndicate

Stand Your Ground (first time I ever lost the brother, main barely lived – no heals)
Dirty Laundry
The Stormreaver Fresco
Book Binder Rescue
Repossession
Come out and Slay (Reached level 5)

The Seal of Shan-To-Kor

Halls of Shan-to-Kor
Reached 100 Favor here
Cleric 4 (Temple)
Garrison's Missing Pack (Reached level 4)
Castle Ravenloft
Escape the Tomb – won a very close one where Strahd came out quickly (entered on turn 6 and reached me on turn 10).
Cordovan Week
Wayfinder
Static Group – Heroic Orchard
Looking to do Litany Of The Dead
Thelanis
Gianthold, 3 manned Elite Reaver (failed) Orchard
Argonnessen
Spring Fling Streaming Static Group
TR Artificier
Donations
To help support DDO Players, simply go to the donation page where you can support The Players Alliance on Patreon.  There you will find rewards including a mention on DDO Players News Or Even be able to guest host with us!
Feedback
iTunes Reviews
This week we did not receive any reviews but would love your support!
Featured Comments
Grimorde  left a comment on DDO Players News Episode 25 The Temple Of Elemental Coffee
You can count on the Damsels to turn a podcast into chaos and giggles 🙂
Emails
This week we have no emails.
Contact Us
Email us!
podcast@ddoplayers.com
Follow us on Twitter!
The Players Alliance @PlayersAlly
DDO Players @DDOPlayers
Draculetta @Draculetta_72
Pineleaf @PineleafNeedles
Follow Our Guest Jerry Snook @JerrySnook
Follow Dungeon And Dragons Online On All Social Media
DDOstream – Twitch
DDO Unlimited Twitter
Dungeons & Dragons Online – Google+
https://plus.google.com/+dungeonsanddragonsonline
Dungeons & Dragons Online – YouTube
https://www.youtube.com/user/dungeonsanddragons
Final Thoughts
The Players Alliance LIVE Shows
Mondays at 8:30 p.m. Eastern – DDO Players News
Thursdays at 6:30 p.m. Eastern – Guild Wars Players News
Saturdays at 8:30 p.m. Eastern – LOTRO Players News
Join Us For Our Live Shows! ddoplayers.com/live/