We recently rerecorded our 50th episode of the DDO Players News Podcast!
To help celebrate this milestone and Thanks to the wonderful generosity of Quijonn Dragonfist, we are able to giveaway a hardback copy of the Stormreach Campaign.
If you have not yet heard of it, we told you about it here.
Quijonn had 25 copies of this printed. Yes you read that correct, there are only 25 of these copies.
Most were given to the players in his static group that helped him play test it. He also sent a copy to Turbine, and Cordovan did confirm that it's in the Dev's library of books! He also sent a copy to a few other podcaster's as a thank you for all we do for the DDO Community.
This is a 320 page quality hardback book.. If you have ever read a Dungeons And Dragons Module then you know about what this book is like.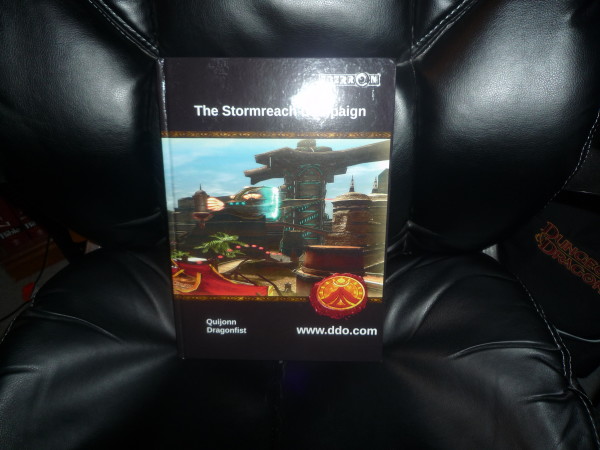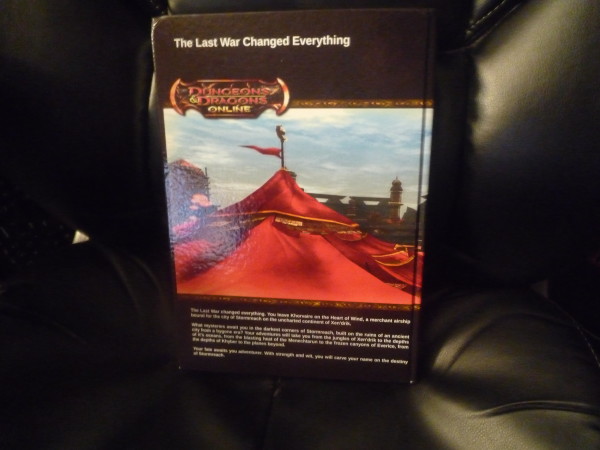 We are going to give away ONE (1) copy of this book.  Please note this is an physical item, it will be shipped to you via postal mail. So the winner will have to provide a mailing address. Quijonn has agreed to pay for shipping as well even International.  ONLY Quijonn And DDO Players will have your name/address, we will not sell, or give your information to any other 3rd party.
The contest will start Today Sept 15 at 10:00 AM EST
The Contest will end Sept 29th at 10:00 AM EST
*ONE* (1) Entry Per Person! Please
To enter all you have to do is send a screenshot of an vampire from DDO. It can be ANY vampire that can found inside of DDO. Also, please have your some part of your charcter visible in the screen shot. (this is to make sure your taking the screenshot and not just doing a Google search.
Email your screenshot to podcast@ddoplayers.com please put "Vampires Of Stormreach" as the subject line.
All correct entries will be placed on a list and numbered, we will then go to Random.org and pull a number. The winner will be contacted via email and will have 2 days to contact us back. We will take your name and address and pass that along to Quijonn. We will provide with a tracking number after your book has shipped.
here a few pictures I took of my book
This is an amazing opportunity to get a ONE OF A KIND item. this will be 1 of only 25 copies. Great collectors item!
Note – All Past And Current Staff/Writers of DDO players (This Website and Podcast)  are not eligible to enter.
Good Luck To All!