Listen And Download Link
Podcast: Play in new window | Download (34.5MB)
Update 28 is here! We talk about patch notes, and the loot. Some mysterious portals have appeared, and they are related to the new Halloween event. Sword Coast Legends get's a slight delay, And voice actors might strike.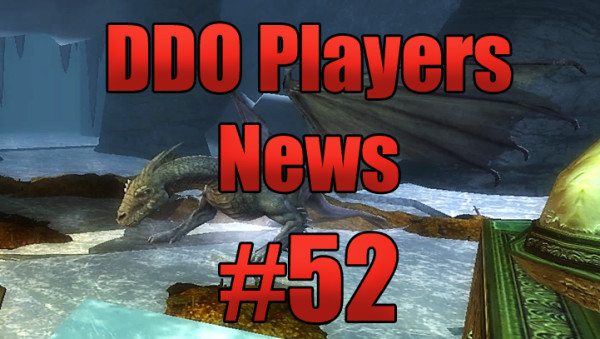 Game News
Update 28 : The Devil's Gambit Release Notes
Update 28 Named Loot Information
Night Revels New Halloween Event Mysterious Portals
Steelstar
Spoilers!
You will not need to own or buy a Content Pack to play the Night Revels. Don't read to closely into anything you see here (such as Challenge durations, or how you think Challenges play). The event is not in a finished state in the current Live build. We'll have more info about the event soon!
Vargouille
To reiterate some of what Steelstar said: Don't worry too much yet – especially about the "challenge" part. Yes, these will be somewhat similar to challenges, but they are less like all existing challenges than anything called a Challenge so far. Expecting it to be just like Cannith and Eveningstar challenges would be misleading.
Cordovan
Think of them less like challenges and more like quests that offer a wide range of levels. Unlike, say, Devil Assault, where we had several tiers of level (5 on casual, 6 on normal, 12 on hard, 18 on elite), we want characters at most levels to be able to run it closer (or above/below) their actual level.
Store Sales
Free Sample Of The Week September 25th – October 1st
Lasting Potion of Resist Fire (+10) x10 Use Coupon Code NOBRN 1/Account
35 % Off
Slayer Count Boosts
Shared Bank, Platinum Vault, Bag Deposit Box, & Upgrades
Jewels of Fortune
Bundle Blow Out Now – Oct 4th 25 % Off
Adventure Pack Bundles (Note that the individual adventure packs from these bundles will still be available ala carte):
Temple Of Elemental Evil
Guest Passes
Rez Cakes
Ethereal rest Shrine
Three-Barrel Cove
Sentinels of Stormreach
Attack on Stormreach
Necropolis Adventure Pack Bundle
Expansion Bundles (expansions still available at DDO Market http://store.turbine.com/ddo):
Menace of the Underdark Adventure Pack
Menace of the Underdark Complete Pack
Menace of the Underdark Epic Pack
Shadowfell Conspiracy Complete Pack
Other Bundles (Note that the individual items from these bundles will still be available ala carte):
Half-Blood Champion Bundle
Half-Bloods Bundle
Tome of Skill x6 (+1 to Any Skill Except UMD)
Pet Bundles (Note that the individual pets from these bundles will still be available ala carte):
Bat Creature Companion Bundle
Beholderling Creature Companion Bundle
Cranium Rat Creature Companion Bundle
Earth Elemental Creature Companion Bundle
Fire Elemental Creature Companion Bundle
Frog Creature Companion Bundle
Gargoyle Creature Companion Bundle
Golem Creature Companion Bundle
Kobold Shaman Creature Companion Bundle
Mephit Creature Companion Bundle
Render Creature Companion Bundle
Rust Monster Creature Companion Bundle
Scorpion Creature Companion Bundle
Water Elemental Creature Companion Bundle
DDO Players News
DDO Players Poll – What Module Should Drac Use Next For His Attempted TPK
DDOCentral
Tomb of Horrors. There is no other choice.
Bonnie Bew
Kill them all!
Quijonn
Tomb of Horrors. Has to be.
Tosaf
Vault of the Drow.  Give them at least a fighting chance.  Tomb of Horrors = Dead Party.  Even for Drac.
Curtis
Vecna Lives or the classic judges guild Tegal Manor
Orion McMurry
The Keep on the Borderlands Why not a classic first level adventure. 🙂
News Beyond DDO
Sword Coast Legends Delayed Again
Wil Wheaton On Why they are striking (hint: it's mainly not about the royalties, like many seem to think)
Week in DDO
Drac Week
Rogue Lvl 18 (Reached) (HIt 1K Favor)
The Vale of Twilight *With Bonnie Bew*
Let Sleeping Dust Lie
Rainbow in the Dark
Ritual Sacrifice
Running with the Devils
The Coalescence Chamber
Now Flagged For The Thirteenth Eclipse aka The Shroud
The Devil's Gambit (Ran On Normal and Hard) (Ran each 3 times) No DROPS!
Tavern Brawl
Grim and Barett
Subversion
Multitude of Menace
Warlock Lvl 8
Three Barrel Cove
Ranger Lvl 15 (With Pineleaf)
Wheloon Prison
Harbinger of Madness
Ranger Lvl 4 (Started At) Tempest
Harbor
Information is Key (On Elite)
Arachnophobia
Pineleaf Week
Artificer Lvl 15 (With Drac)
Wheloon Prison
Harbinger of Madness
Paladin Lvl 4-5 (PD)
Seal of Shan-to-Kor
The Sacred Helm
The Cloven-Jaw Scourge: Blockade
The Cloven-Jaw Scourge: Caverns of Shaagh
Halls of Shan-to-Kor
Donations
To help support DDO Players, simply go to the donation page where you can support The Players Alliance on Patreon.  There you will find rewards including a mention on DDO Players News Or Even be able to guest host with us!
Feedback
iTunes Reviews
This week we did not receive any reviews but would love your support!
Featured Comments
DDO Players News Episode 51 Cosmetic Pet Sanctuary
Bonnie Bew
My fingers are crossed that all your hireling dreams come true this week!
I think Drac was Lvl 15 when we did level 16/17 quests in Necro 4, so he was doomed, kinda like 5e Strahd.
I'll totally compromise on Shroud flagging and we'll do them on hard!
The Eveningstar birds are always creepy!
P.S. I spit coffee when the 'Hallelujahs' kicked in about the 1st person bug fix. LOL
New DDO Store Preview
Knifesedge
At least players can ask for subway gift cards from Grandma for birthdays without explaining you're going to use it for a bunch of virtual potions! Not a bad idea.
Via Twitter
CMorrigu @CMorrigu
@DDOPlayers #DDO #DnD for those of us whose relatives give subway etc gift cards on holidays instead of something we use…
Emails
This week we have no emails.
Contact Us
Email us!
podcast@ddoplayers.com
Follow us on Twitter!
The Players Alliance @PlayersAlly
DDO Players @DDOPlayers
Draculetta @Draculetta_72
Pineleaf @PineleafNeedles
Final Thoughts
The Players Alliance LIVE Shows
Mondays at 8:30 p.m. Eastern – DDO Players News
Saturdays at 8:30 p.m. Eastern – LOTRO Players News
Join Us For Our Live Shows! ddoplayers.com/live/