Justin "Syp" Olivetti of Massively Overpowered recently took a look at Dark Sun Online, as part of his "The Game Archaeologist" column.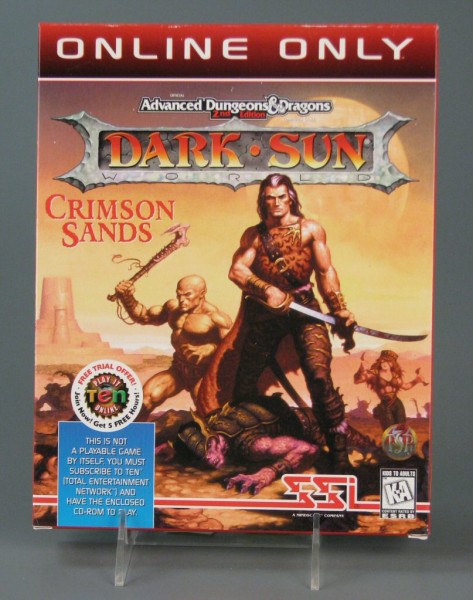 Dark Sun Online: Crimson Sands is an early massively multiplayer online role-playing game (MMORPG) that was developed and published by Strategic Simulations, Inc. in 1996 for Windows 95. Dark Sun Online is based on the licensed Dark Sun campaign setting for the Advanced Dungeons & Dragons tabletop role-playing game. Dark Sun Online was one of the first fully graphical MMORPGs.
I wish I would have gotten to play this, as i LOVE all the "Gold Box" Games and the Dark Sun Setting as well.
Syp reminisces about the game and how it was ground breaking at the time, head over to Massively and read the full article!
Thanks for the DnD memories Syp!