The fine folks over at CoolMiniOrNot are at it again. They launched there new Kickstarter for the latest games Massive Darkness, with a BANG.
They funded within 5 minutes, and the amount keeps growing.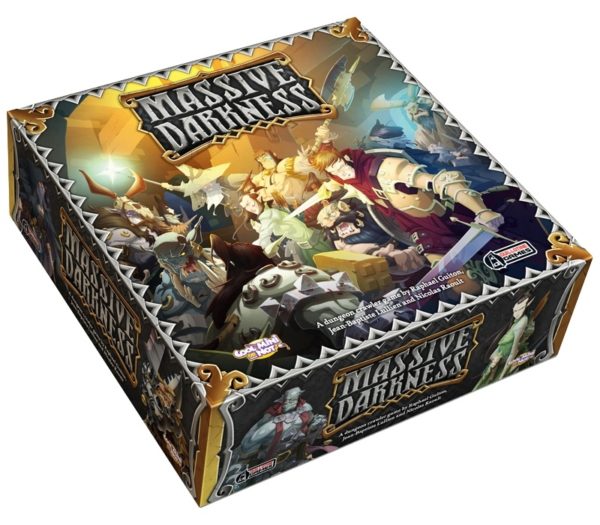 Massive Darkness, a miniature-heavy dungeon crawl board game set for release early next year.
Essentially a role-playing game with no Dungeon Master, Massive Darkness invites one to six players to undertake a series of quests, fighting their way through dungeons full of monsters and evil dwarves, all in the hope of uncovering the secrets of "The Darkness," an ancient foe long-ago defeated by the "Lightbringers," and defeating it once again.  Massive Darkness allows players ways to customize their characters both during and between quests, by developing skills and collecting powerful magic items.  The villains, meanwhile, can use that same treasure against the heroes.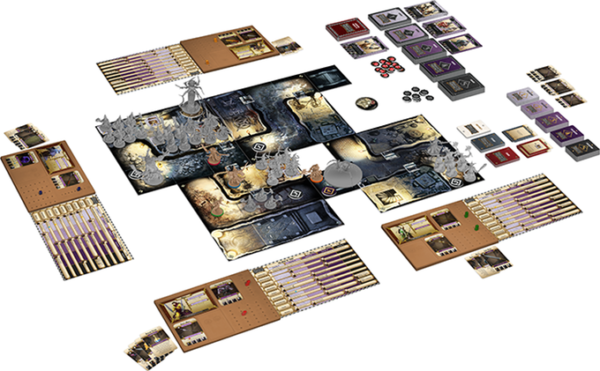 Inside the box you will find
75 highly detailed figures, including:
  6 Hero figures
  63 Enemy figures
  6 large Roaming Monster figures
6 plastic Hero dashboards
6 color plastic bases
12 color plastic pegs
12 custom dice
9 double-sided game tiles
280 cards
6 Class Sheet pads
111 tokens
Rulebook
As I said, the project funded in 5 minutes they (at the time of this posting) setting at $1,057,518 pledged of $200,000 goal with 28 days to go.
$120 is what it will cost you to jump on this. Head over to the Kickstarter page for more information or to pledge