Korean giant Hanjin Shipping Company declared bankruptcy, which has left nearly 80 ships  stranded at sea because the company's bankruptcy has left it unable to pay bills to dock and unload its shipments, according to the Wall Street Journal.  The company was granted bankruptcy protection by a U.S. court on Tuesday this week, which prevents seizure of the company's assets, but does not resolve the company's lack of cash to continue its operations while the bankruptcy goes forward.
The company, is the 7th largest container shipping company in the world, is responsible for a significant percentage of trans-Pacific shipments currently headed to U.S. ports with products manufactured in Asia for holiday sales here. Which included geek products including games, comics, graphic novels, toys, and collectibles are manufactured in Asia and could potentially be affected by the bankruptcy.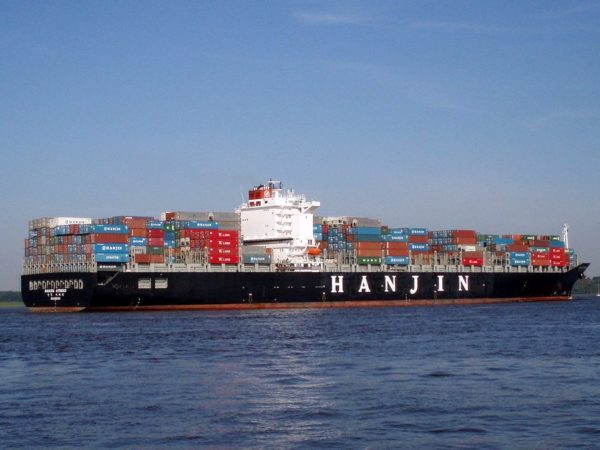 We now know the first casualty of this,  WizKids' upcoming Teenage Mutant Ninja Turtles HeroClix: Heroes in a Half Shell .
"We are in communication with the company and are working on a resolution to retrieve our product, WizKids is one of many companies being effected by the situation with a reported 85 ships being barred from docking due to Hanjin's inability to pay port fees. Our only release involved is the upcoming Teenage Mutant Ninja Turtles HeroClix: Heroes in a Half Shell Gravity Feed." – WhizKids Statement
WizKids plans to launch the HeroClix release without the missing container, expecting to have an initial shortage of the product. They stated that the majority of the product has arrived already and that all pre-orders will be filled.
Around $14 billion in cargo has been tied up worldwide, according to Reuters, as ports, cargo handlers and tugboat operators refuse to work for Hanjin for fear of not getting paid.
More as we get it.