Bears vs Babies is a card game where you build handsome, incredible monsters who go to war with horrible, awful babies, It was created by the same people who made Exploding Kittens:  The game takes a few minutes to learn, it's kid-friendly, and each round takes about 20 minutes to play.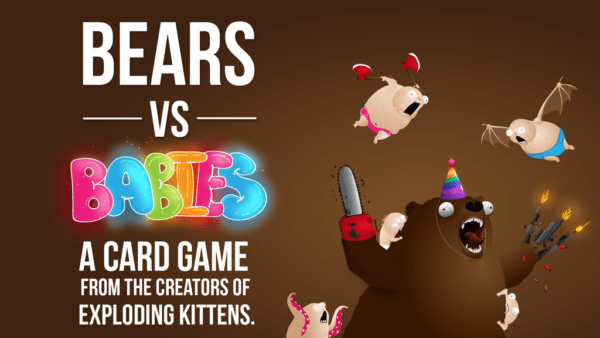 Players draw cards from a collective deck. On your turn, you play a card to either grow your monster or add to the army of babies. You can also provoke the babies to attack. If your monster is strong enough, then you eat the babies and score those points. Otherwise, your monster gets defeated and you've got to start over. Of course, your opponents are also going to be trying to hack apart your monster and steal its parts.
Much like Exploding Kittens, they hit the funding goal instantly and are currently at 8570 % of the goal, so they are working on those stretch goals. You have 29 days (From this posting) to jump in on the action via the Kickstarter page.