Bluebeard's Bride is a horror tabletop RPG in which you play aspects of the Bride's psyche investigating your husband's haunted manor.
Magpie Games will release the horror RPG Bluebeard's Bride in 2017.  Billed as the first tabletop RPG in the feminine Gothic horror tradition, the game is designed by Whitney Beltran, Marissa Kelly, and Sarah Richardson.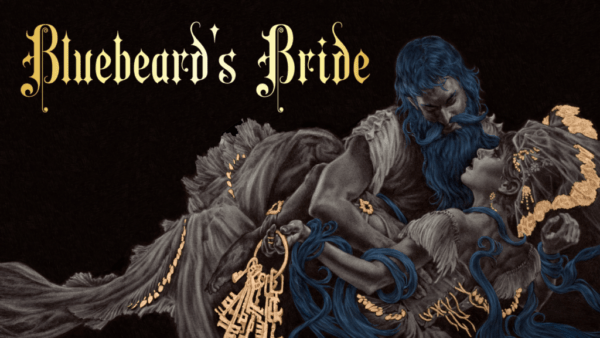 The game is based on the Bluebeard fairy tale, where a young bride is wed to an older, powerful man with a blue beard. On their wedding night, Bluebeard leaves, telling the bride she can explore the house, but one room in the house is forbidden. Of course, curiosity gets the best of the bride, and she enters the forbidden room to find the corpses of his past brides hidden within.
Players take the role of different parts of the bride's psyche, "sisters" in her mind (Animus, Fatale, Mother, Virgin, Witch), as she explores the house. The sister that holds "the ring" is in charge of what actions the bride takes as she enters each room. Sisters may suffer trauma (physical or mental) over the course of the game, and if they receive too much, they shatter, driving the bride closer to madness. The game uses the Powered by the Apocalypse system used in Urban Shadows, Epyllion and Masks. The game consists of a Core Book and a supplementary Book of Rooms. Other custom game materials are available as part of the Kickstarter.
The game shattered it's funding goals all ready, and is working on the stretch goals that we all love, you have 30 days (As of this posting) to get in on the action.