We talk update 35 Raise Of The Dragonborn!
Audio Only Listen And Download Link
Podcast: Play in new window | Download (46.7MB)
YouTube Watch Links
---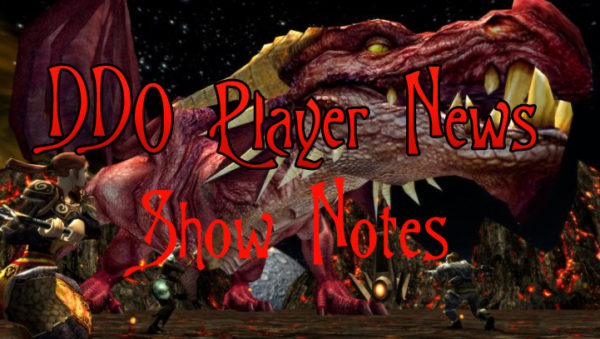 Game News
Update 35: Dawn of the Dragonborn
Update 35: Dawn Of The Dragonborn Hotfix 1
Lioness Hireling VIP Gift Extended
Store Sales
Free Sample Of The Week March 17th – 23rd
Lesser Treasure Hunter's Elixir x1 Use Coupon Code DRAGONLOOT 1/Account
20 % OFF
Astral Shards
Guild Renown Elixirs
50 % OFF
Guild Charters
Guild Airship Beacon
Get your cake!
11th Anniversary Cake – Get yours with coupon: HAPPY11TH (2/account)
Now – April 2nd
Limited Time
Heroic and Epic Otto's Boxes are back!
Now – March 26th
From The Dungeon
On The Table Top
This Belongs in a Museum Review
A Song of Ice and Fire Miniatures Game Coming From CMON
Week in Gaming
Drac Week
Cannith
Dragonborn Warlock Lvl 7
Marketplace
The Sharn Syndicate
Stand Your Ground
Dirty Laundry
The Stormreaver Fresco
Ranger  13 (Gnome – Static Group With Mythery, Sahba Jade, Rent2Pwn, Cad)
Dawn of the Dragonborn
Rogue Lvl 15  (With Pineleaf)
The Vale of Twilight
Tabletop
Pineleaf Week
Gnome warlock Level 16 (with Drac)
Vale of Twilight
We just did landscape killing – many kill steps
Then we joined a LOTRO stream and ran some skirmishes
Reached Level 17 at the end
Human Monk (Past Art) Level 9-10  
Sorrowdusk Isle
The Fane of the Six: Cleansing the Temple
The Fane of the Six: Fall of the Prelate
The Sanctum: Quench the Flames
The Sanctum: Church of the Fury
House Deneith
Spies in the House

I got lost quite a bit in this one
"You need a decent jump to make this platform" – Apparently 19 isn't decent
The air jets just didn't activate, so I obviously missed something.
Marketplace
The Newcomers (nice to be at my level)

I suspect Drac would hate this one due to the various puzzles (Simon?)

Black and Blue

Recommend protection from electricity
Sands of Menechtarun
Desert Caravan
Landscape slaying
Dragonborn Favored Soul Level 1-3
I chose the name Pinebreath
Used a custom build
I managed to bag all of the rare encounters in a single instance – I rarely get that setup
Completed the Korthos quests
Posting highlights on YouTube
Tabletop
Continued my One Deck Dungeon campaign – finally killed the Yeti
Bethel Woods – a nice coop using a mancala mechanism
Alhambra: The Dice Game
Donations
We currently have 22 supporters on Patreon. If you would like help support DDO Players, simply go to the donation page where you can support The Players Alliance on Patreon.   There you will find rewards including a mention on the podcast of your choice, or even guest for an episode on DDO Players News.
Feedback
iTunes Reviews
This week we did not receive any reviews but would love your support!
Featured Comments
Musky Elon Left A Comment On DDO Players Screen Shot Of The Week #61
This was in Gianthold Tor, that's a Madstone Rod on the pedestal under the orb.
Emails
This week we have no emails.
Contact Us
Email us!
podcast@ddoplayers.com
Follow us on Twitter!
The Players Alliance @PlayersAlly
DDO Players @DDOPlayers
Draculetta @Draculetta_72
Pineleaf @PineleafNeedles
Final Thoughts
The Players Alliance LIVE Shows
Mondays at 8:30 p.m. Eastern – DDO Players News
1st and 3rd Fridays 11pm. Eastern – XP Quest
Last Friday of Every Month – LOTRO Academy After School
Saturdays at 8:30 p.m. Eastern – LOTRO Players News
Join Us For Our Live Shows! ddoplayers.com/live/