Fluxx is all grown up, and is not of legal drinking age (In the US at least) To coincide  on July 24th, Looney Labs will be releasing Drinking Fluxx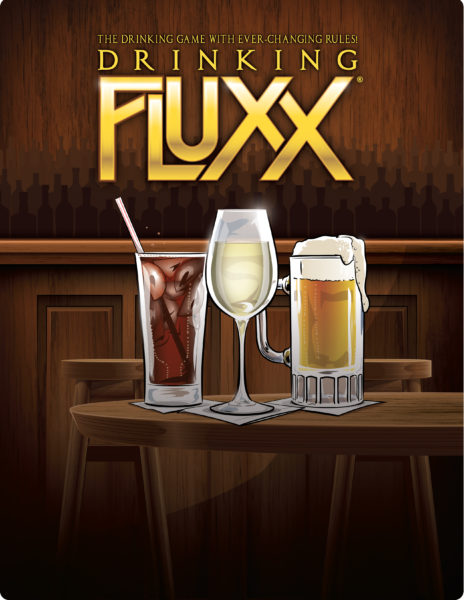 Drinking Fluxx is a new theme all about drinking games. Obviously, this one is only marketed towards adults only.
If you've never played a Fluxx game before, it's a really simple card game with constantly changing rules. It starts out basic – draw a card and play a card – but as you go on you end up changing the game. Suddenly you're playing with rules like draw five, play all, and the goal to win is changing every round.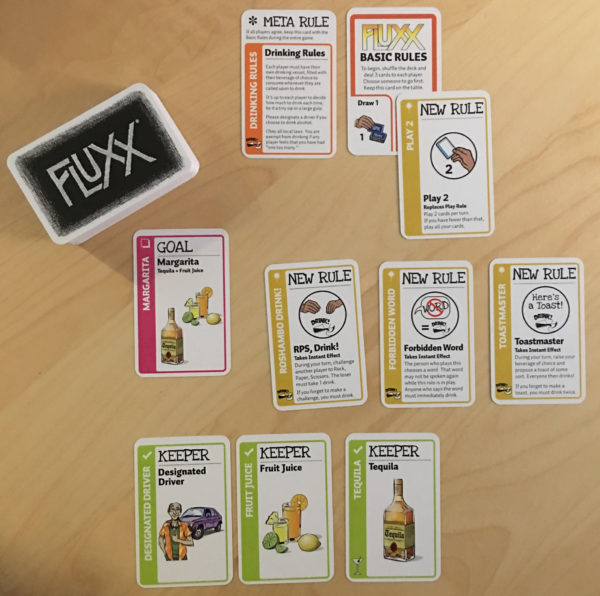 After looking at some of those cards, you will need to prepare your liver for rules like Toastmaster, where you have to make a toast each round and everyone drinks, but if you forget you drink twice; Forbidden word, one word is set as "Forbidden" if any one says the word, they must drink.
You don't have to play with some alcohol at all, you can use any drink, but what be the fun in that!
Look for it in your FLGS July 24 with and MSRP of $25