We told you it was going to happen! Today Gen Con sent word that it has officially sold out of 4 day badges for Gen Con 50.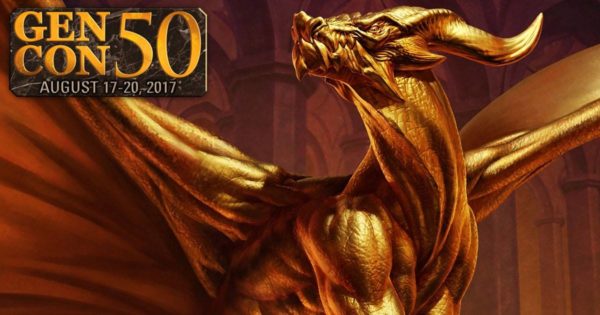 Sales of single-day badges (Thursday, Friday, Saturday, and Sunday Family Fun) will continue at gencon.com, though supplies are limited. The company urges those interested in attending to purchase these badges soon, as single-day badges also are expected to reach a sellout.
And for the first time EVER, due to these expected sellouts, Gen Con will not offer on-site badge sales at Gen Con 50. Any remaining attendee-type badges will be available for sale at gencon.com with will call pick-up. As in prior years, Gen Con will offer 24-hour will call, starting at noon on Wednesday, August 16 and staying open throughout the entire convention. The will call area also will expand to expedite the packet pick-up process.
"Though 4-Day badges have sold out for Gen Con 50 there are still many opportunities to attend the convention and take part in the celebration, Family Fun Day badges provide a great opportunity for visitors who wish to sample the show for the first time. Anyone still interested in attending Gen Con 50 should purchase their badges soon." Adrian Swartout, CEO/Owner of Gen Con LLC
Family Fun Day, held on Sunday, August 20, allows a family of four to attend for $45. Children ages 8-and-under are free to attend any day of Gen Con with a child wristband.
Gen Con has capped Trade Day and some individual badge types previously in Indianapolis, but has never limited its 4-Day or single-day badge sales.