Back in the day, Full Motion Video was where it was at, the SegaCD took full advantage of that, and one of the very first games out for it was Night Trap.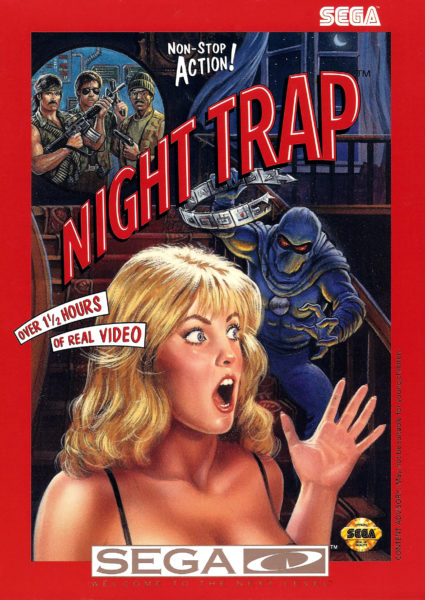 The game caused quite a stir in the media due to its depictions of violence and scantly-clad women. Eventually, the game went on to become the focus of congressional senate hearings on video game violence alongside titles such as Mortal Kombat and Splatterhouse, ultimately leading to the establishment of the ESRB.
The game was quickly pulled from store shelves after the contersery and is much sought after in its original SegaCD version.
Publisher Limited Run Games today announced that preorders for Night Trap: 25th Anniversary Edition will be opening on August 11, 2017.
The game will be made available in two waves, with the first wave kicking off at 10am EST, and the second wave following at 6pm EST. The standard edition of the game will be limited to 5,000 copies, and the collector's edition SKU will be limited to 3,000 copies.
The Night Trap: 25th Anniversary Edition Collector's Edition will include the following items:
Region free Night Trap physical disc for the PlayStation 4 featuring a full-color manual, large fold-out poster, and reversible cover art.
 Cassette tape featuring the infamous Night Trap theme song.
A 4-inch custom embroidered Special Control Attack Team patch on black ballistic fiber.
An individually numbered shrink-wrapped box specially tooled and tailored to be a throwback to the original red box Sega CD release of Night Trap.
Both standard and collector's editions are listed as "coming soon" on the retailer's website. (As of this posting)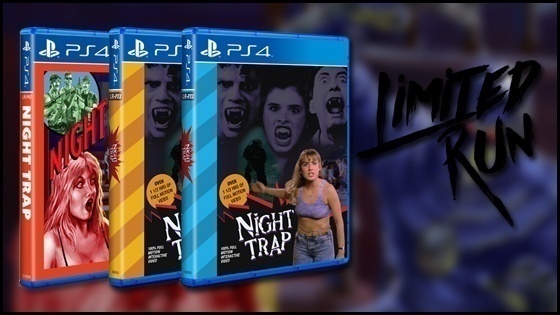 An Xbox One port is in the works but remains undated. All three platforms will have new features — like a behind-the-scenes documentary, deleted scenes and "theater" mode — along with the same classic cutscenes that have won over B-movie fans in the past two decades.