As Hank Jr said, "Are you ready for some football" and I'm talking about the old pigskin here folks, not that soccer thing people watch!
I can remember playing Techno Bowl with my cousin, and I could never beat him, he always seemed to pull out a victory out of his you know what at this minute. If you loved the NES Game, you can relive those days with the tabletop version of Techno Bowl, which is out now from Bombshell Games.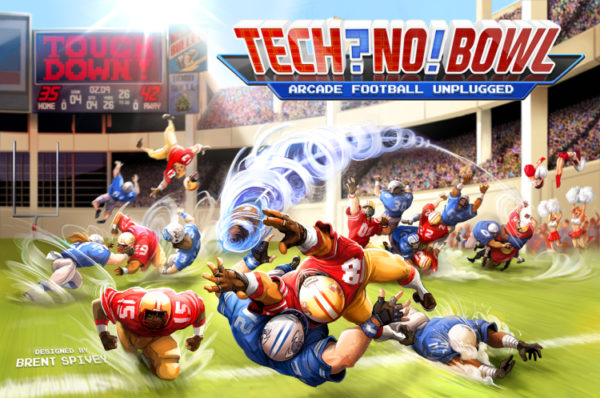 FEATURES:
-Design your own formations and plays on-the-fly!
-5 unique modes of play including arcade, pro, and the over-the-top INFERNO mode!
-7-vs-7 or 8-vs-8 gameplay
-Revolutionary skill check system provides constant action and excitement with zero down time!
-26 unique player skills
-32 MFL teams to master, each with their own unique play style
CONTAINS:
-592 player and scouting cards [all 32 MFL teams!] -256 player tokens [8 for each of the 32 MFL teams!] -12 fire tokens
-4 down markers
-4 skill check dice
-2 PLAYMAKER dice
-20 clear acrylic stands
-1 deluxe rubberized cloth football field [14" x 28"] -1 scoreboard
-1 game rulebook
-1 team guide
-6 quick reference sheets
-12 yellow wooden time cubes
-4 red wooden timeout cubes
-2 brown wooden football cubes
-12 orange wooden fire cubes
-2 MORE FUN! LEAGUE 8-BIT controller card stands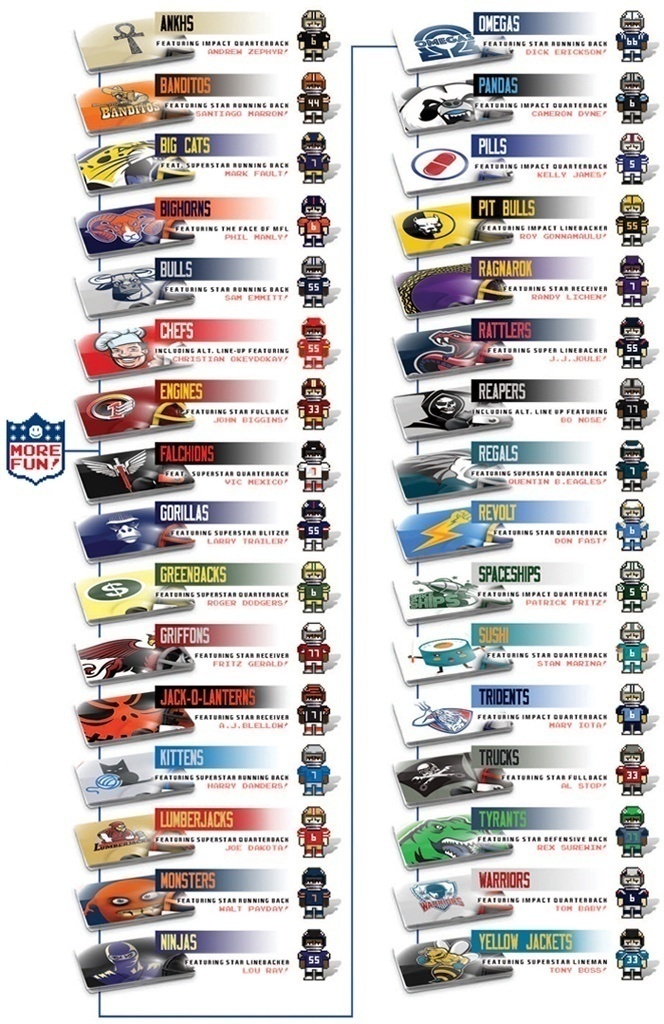 This was a successful Kickstarter, that is now available out in retail, which is always great to see!
It can be found online at both Funagain Games and Miniature Market. Customers in the UK and EU can contact Bombshell Games directly through their website for purchase inquiries that are UK/EU shipping friendly.