Games announcements tend to leak Before Gen Con, but Fantasy Flight always seems to keep 1 big thing under wraps, and this year was no exception.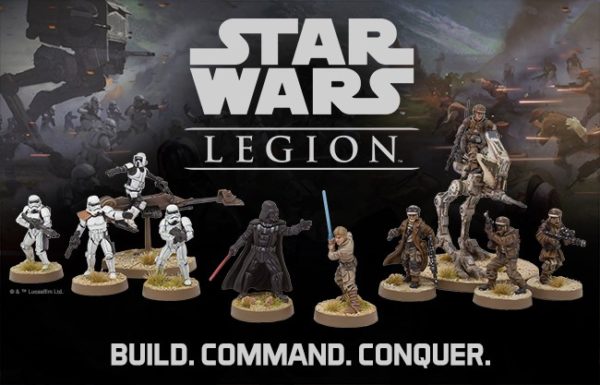 Star Wars™: Legion features organic, fast-paced movement, streamlined combat, and innovative mechanics, inviting players to become commanders of clashing armies on a war-torn battlefield of the Galactic Civil War. Thirty-three unpainted plastic miniatures, including iconic characters like Luke Skywalker and Darth Vader, form a blank canvas for any player create a unique army, fight for the Rebel Alliance or the Galactic Empire, and experience the epic battles of Star Wars on their tabletop.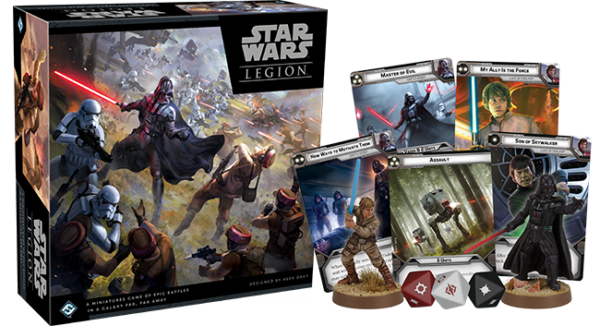 Fantasy Flight Games is proud to announce Star Wars™: Legion, a new miniatures game of infantry battles that invites you to join iconic heroes and villains, lead your troopers into battle, and battle for the fate of the Star Wars galaxy. With Star Wars: Legion, you can build and paint a unique army of miniatures. You can command your troops in battle and devise masterful tactics. And you can conquer your opponent's army to bring victory to the light side or the dark side!
With thirty-three unpainted and easily assembled miniatures and all the cards, movement tools, tokens, and terrain that you need for battle, the Star Wars: Legion Core Set is the perfect way to bring Star Wars battles to your tabletop.
The Star Wars: Legion Core Set is planned for release in the fourth quarter of 2017, MSRP Unkown