We are back!! We talk about the 11th anniversary freebies, and Pineleaf shocks Drac!
Audio Only Listen And Download Link
Podcast: Play in new window | Download (71.5MB)
YouTube Watch Links
---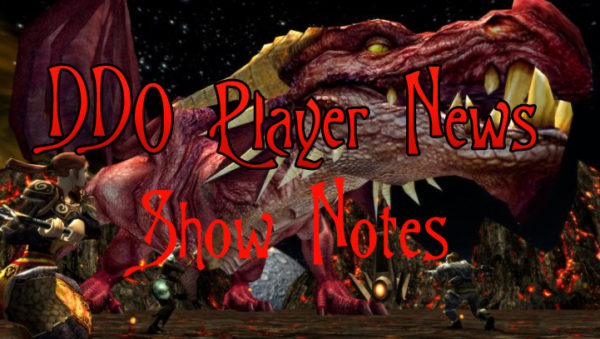 Game News
Listing Of All Items From 11th Anniversary Cake
Update 34 Patch 3 Release Notes
Store Sales
Get your cake!
11th Anniversary Cake – Get yours with coupon: HAPPY11TH (2/account)
Now – April 2nd
Free Sample Of The Week 3/3/17 – 3/9/17
Light SP Potion x10
Use Coupon Code SPELL4DAYS 1/Account
30 % OFF
Mirror of Glamering
Raid Bypass Timers
Select Cosmetic Outfits
Hats & Helmets
DDO Players News
Res Publica: 2030AD + New Horizons Expansion Contest Giveaway
From The Dungeon
Gatekeepers RPG Interview With Designer Ilya Bossov
Gatekeepers RPG On Kickstarter
New Dragon+ Issue 12 : The Inspiration Issue
On The Table Top
This Belongs in a Museum – Coming April 5 from Rather Dashing Games
International Tabletop Day Promo Items Revealed
Week in Gaming
Drac Week
Rogue Lvl 15  (With Pineleaf)
Tower Of Frost
The Twelve
Pineleaf Week
Gnome warlock Level 16 (with Drac)
Tower of Frost
Ran without Drac as I wanted to record it.
Had to do it in three takes because I had technical difficulties.
This was a very fun instance.
Ran with Drac at Hard after he came back – ouch
The Twelve
Delirium – Hirelings useful to drink them under table
Human Monk (Past Art) Level 6-8
House Jorasco
Redwillow's Ruins
Dead Predators
The Graverobber
Delara's Tomb
Tangleroot Gorge
Temple of Elemental Evil
Against the Slave Lords
Sorrowdusk Isle
The Iron Mines
The Grey Moon's Den
The Temple Outpost
Gnome Artificer Level 1-2
Korthos, with the latter parts being with Sanswinda
Tabletop
For February, I decided to run through the alphabet
For March, I am running a One Deck Dungeon campaign
Donations
We currently have 22 supporters on Patreon. If you would like help support DDO Players, simply go to the donation page where you can support The Players Alliance on Patreon. There you will find rewards including a mention on the podcast of your choice, or even guest for an episode on DDO Players News.
Feedback
iTunes Reviews
This week we did not receive any reviews but would love your support!
Featured Comments
This week we have no featured comments
Emails
This week we have no emails.
Contact Us
Email us!
podcast@ddoplayers.com
Follow us on Twitter!
The Players Alliance @PlayersAlly
DDO Players @DDOPlayers
Draculetta @Draculetta_72
Pineleaf @PineleafNeedles
Final Thoughts
The Players Alliance LIVE Shows
Mondays at 8:30 p.m. Eastern – DDO Players News
1st and 3rd Fridays 11pm. Eastern – XP Quest
Last Friday of Every Month – LOTRO Academy After School
Saturdays at 8:30 p.m. Eastern – LOTRO Players News
Join Us For Our Live Shows! ddoplayers.com/live/