Listen And Download Link
Podcast: Play in new window | Download (44.0MB)
On the show this week, we cover the producer's letter and the release notes for Update 29 Patch 1. And the day that Drac has been waiting for has finally gotten here! Ravensloft is coming officially to 5E and we have the details!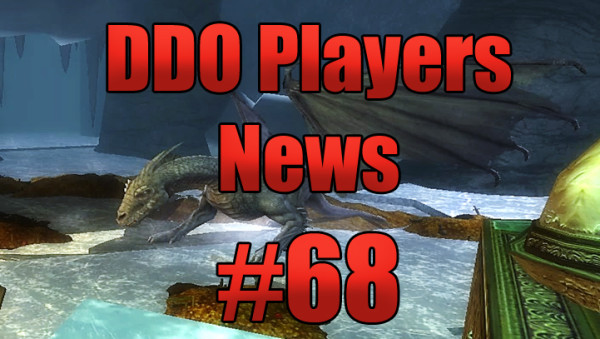 Game News
Update 29 Patch 1 Release Notes
Applications for the 2015 DDO Players Council Open Now
2015 Player Council Redux Thread
Massively OP Article About Gnomes/10th Anniversary
The DDO Chronicle: Issue 174
Store Sales
Free Sample Of The Week
January 15th – 21st Greater Remove Negative Level Potion
Use Coupon Code 2dHwVlKYmFANh 1/Account
25 % OFF
Shared Bank Storage (First 20 FREE TO VIP)
Character Bank Upgrades
Select Storage Bags
Shared Bank: Platinum Vault
DDO Players News
DDO Players Poll – What Fantasy Book Or Movie Would You LIke See Converted Into A Quest Chain?
Bonnie Bew
Discworld is winning!!! All the votes for Discworld! Oh, wait, I was the first to vote. Nevermind.
Jerry
The Shining.
Curtis Lusk
The Chronicles of the Black Company
Francis Wright
Willow
Brac Barefeet
The Malloreon series, By David Eddings
Serj
"The Black Cauldron" and "Fire and Ice" cartoons.
From The Dungeon
Ravenloft Returns! Curse Of Strahd Coming In March
Wizards of the Coast launches Dungeon Masters Guild
Adventurers League Adventures Now Available To All
Fantasy Grounds Updated To Include DND 5E SRD
On The Table Top
Week in DDO
Drac Week
Cannith
Rogue Lvl 21
Eveningstar
Menace of the Underdark: The Darkening (With Bonnie Bew) *On Hard*
Impossible Demands
The Unquiet Graves
The Lost Thread (Boss Bugged Out, Could Not Finish)
The Mask of Deception (On Hard)
Shadar-Kai Lvl 18
The Devil's Gambit (On Hard) (No Drops)
Tavern Brawl
Grim and Barett
Subversion
Multitude of Menace
Warlock Lvl 9
Ranger 15 (Deepwoods Stalker)
Warlock Lvl 7 (Great Old One/Tainted Scholar) (Lessah's The Fanservice Experiment)
The Seal of Shan-To-Kor
The Cloven-jaw Scourge: Blockade     (On Elite)
The Cloven-jaw Scourge: The Caverns of Shaagh (On Hard)
Halls of Shan-To-Kor (On Hard)
My first death! Ah Ah Ah! 12 more to go! Fire Trap got me.
Ranger/Rogue Lvl 19  With Pineleaf
The Shroud With Bonnie Bew
Could Not Fill Out LFM, So we decided to 3 man it. Video is on my YouTube Page!
Argonnessen
WolfLock Lvl 18
Outside Of DDO
Sword Coast Legends Continued On With The Main Story
Neverwinter
Ranger To Lvl
Created  Tiefling Warlock Reached Lvl 6
Pineleaf Week
On Artificer 19 with Drac and Bonnie
The Vale of Twilight
        Took a guided tour through The Shroud
Ranger – Level 2-3
Korthos Island
Misery's Peak
Gained enough Xp to level but I chose to postpone leveling
The Harbor
Information is Key (Stayed at 2 to run this at level)
Leveled to 3 at this point
Garrison's Missing Pack
An Explosive Situation
The Butcher's Path
The Smuggler's Warehouse
Donations
To help support DDO Players, simply go to the donation page where you can support The Players Alliance on Patreon.  There you will find rewards including a mention on DDO Players News Or Even be able to guest host with us!
Feedback
iTunes Reviews
This week we did not receive any reviews but would love your support!
Featured Comments
FuzzyDuck 81 Left a comment on our last episode
Good luck with building your greensteel crossbow – heroic greensteel is a beloved old crafting system that lets you make some really nice gear – not necessarily phenomenal on your 1st life due to the time needed to gather everything to craft it, but it's only very recently that some of the new named items have caught up, and being able to pull the greensteel out of the bank is one of those "ohh yes" moments when you're levelling a TR.
I recommend looking into working on either rad2 (radiance) since that has a no-save blindness effect on critical hits (incidentally better than the new legendary greensteel which is a flat 5% chance on any hit), or ooze2 since that has a chance (2% or soi think) on any hit to spawn a black pudding – great for repeater-users due to the firing rate & particularly for artificers if you use your dog since augment summoning & similar effects will boost those too & it's just fun being able to dispatch the dog & the squelchy horde against your foes, even if they aren't doing much damage at higher levels, at the very least they gunk the place up pretty effectively to stop enemies from getting to you while you pewpew them safely from range.
Emails
This week we have no emails.
Contact Us
Email us!
podcast@ddoplayers.com
Follow us on Twitter!
The Players Alliance @PlayersAlly
DDO Players @DDOPlayers
Draculetta @Draculetta_72
Pineleaf @PineleafNeedles
Final Thoughts
The Players Alliance LIVE Shows
Mondays at 8:30 p.m. Eastern – DDO Players News
Every other Thursday at 9 p.m. Eastern – XP Quest
Saturdays at 8:30 p.m. Eastern – LOTRO Players News
Every other Saturday after LPN – Tales of the Free Folk
Last Friday of each month at 8:30 p.m. Eastern – LOTRO Academy: Extra Credit
Join Us For Our Live Shows! ddoplayers.com/live/